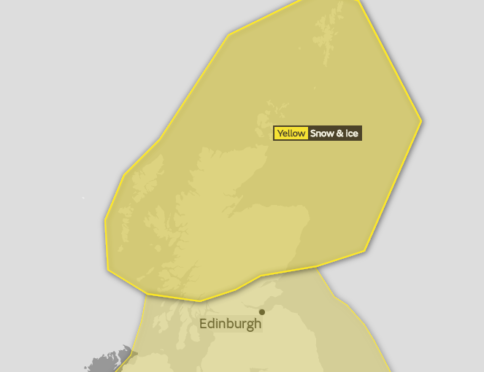 The first flurries of snow covered most of the north yesterday, bringing some disruption to roads and services.
Heavy snowfall and freezing temperatures descended on the Highlands and islands  on Wednesday evening, leaving the region under a sheet of white.
The conditions brought several minor crashes, power cuts and problems with bus services.
Residents in both the Nairnside and Westhill areas of Inverness were left without power for more than an hour as a result of a fault to the line.
The Scottish and Southern Electricity Network (SSEN) were first alerted to the outage around 9.17pm which left 11 households unconnected.
Engineers were sent to area to find and resolve the cause of the outage and return power to all the affected properties.
On site engineers replaced several damaged fuses within the hour, with all power restored around 10.30am.
A spokesman for SSEN said: "We would like to apologise to our customers for any inconvenience caused and thank them for their patience as our engineers worked to safely restore their power as quickly as possible."
Throughout the day, 58 gritters covered all major routes in the north and north east, laying salt and monitoring conditions for motorists.
Ross and Cromarty and south Sutherland both reported depths of around 3ins on higher routes, with neighbouring communities experiencing just a light dusting of snow.
Several morning commuters found themselves facing difficult conditions, with police reporting a number of minor crashes across the region.
A driver travelling between Dingwall and the Cromarty Bridge on the A862, shortly after 7.15am, was the first of five motorists to be left at the side of the road after their vehicles careered off the carriageway.
The driver was uninjured following the crash; a similar outcome for a motorists travelling 15 miles away on the A835 near Garve.
Meanwhile, a vehicle travelling on the A877 east of Invermoriston careered into a ditch around 8.20am yesterday morning as a result of the bad weather. The driver also remained uninjured.
As the freezing temperatures set in, numerous transport links were facing a stream of ongoing delays.
Various Stagecoach services in Inverness, Caithness and Tain battled with ice causing numerous delays to services; meanwhile, Orkney Council also notified parents on social media to potential delays in school transport as wintry showers descended on the east coast of the country.
Ferry operator Northlink Ferries cancelled their 6:15am crossing from Stromness to Scrabster and their return sailing at 8:45am from Scrabster as a result of the adverse conditions, as CalMac warned of potential delays to west coast services.
The streak of bad weather came as a result of a yellow weather warning put in place by the Met Office for the north and north east until 11am yesterday.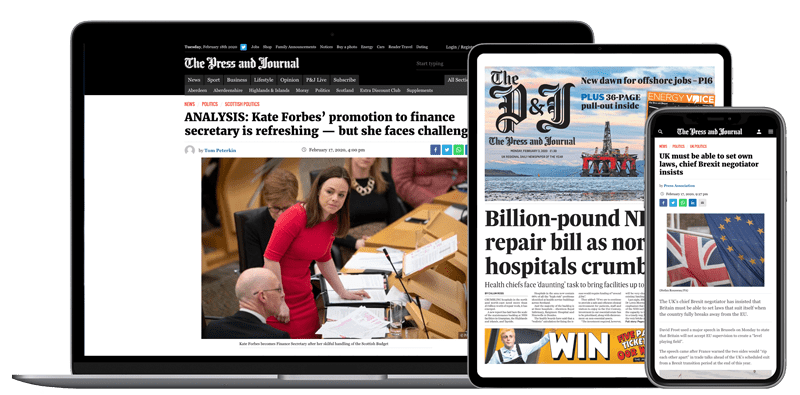 Help support quality local journalism … become a digital subscriber to The Press and Journal
For as little as £5.99 a month you can access all of our content, including Premium articles.
Subscribe