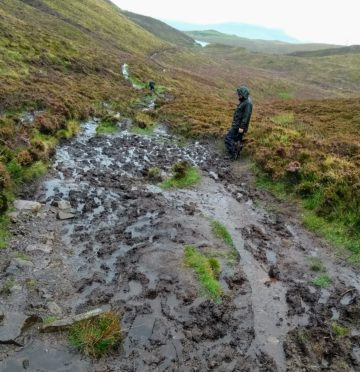 Two new path projects are set to get underway in north Skye, as the latest phase in a community organisation's heritage development.
Following a competitive tendering process, Staffin Community Trust (SCT) has awarded contracts in Flodigarry and Grealin.
Arran Footpaths Ltd, which recently completed a major contract at Glen Sligachan, for the John Muir Trust, this week started the upgrade of the popular but badly damaged Flodigary to Quiraing footpath, by Loch Langaig.
And tAviemore contractors, McGowan Ltd, which built the new car park at the Fairy Pools for the Minginish Community Hall Association, will be constructing a path linking the townships of Grealin and Lealt.
The Flodigarry section was originally an old cart track used by local crofters to collect their peats but the surface has badly deteriorated in recent years through a lack of maintenance and heavy footfall. It is still used by the township to gather sheep from the hill grazings.
The Grealin route includes part of an old railway track used when the diatomite industry was running in Lealt and has views across to Sgurr a' Mhadaidh Ruadh (Hill of The Red Fox), which was the title of the Allan Campbell McLean 1955 novel. It could encourage locals and visitors alike to leave their vehicles at the new car park at Lealt and explore more of the area on foot.
Both pathworks will be supervised by the experienced path contractor and project manager Donald MacKenzie, from Glenelg.
The contracts are part of the SCT's Skye Ecomuseum development. It is an outdoor museum with 'no walls and a roofless sky' and includes a footpath network across the district and interpretation telling the story of a dozen sites in Staffin. SCT has a maintenance plan in place to look after the paths and sites, working with the public and private sector, with plans to start local work days later this year.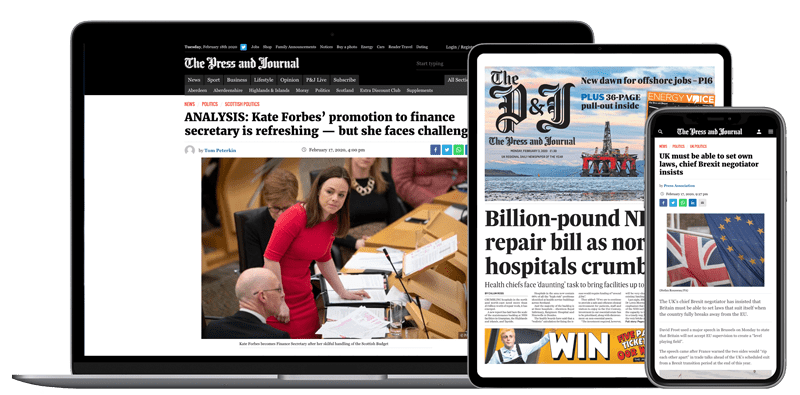 Help support quality local journalism … become a digital subscriber to The Press and Journal
For as little as £5.99 a month you can access all of our content, including Premium articles.
Subscribe