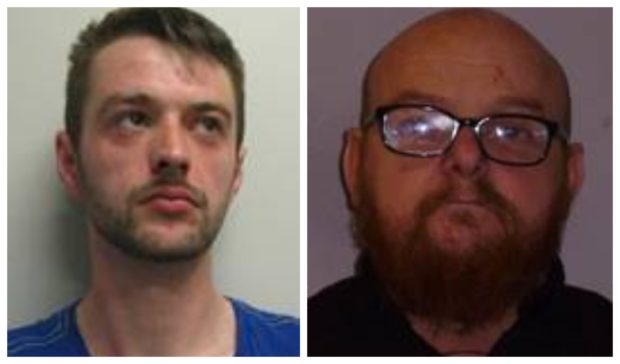 Two men have been sentenced to two years and 18 months in jail following the abduction and "violent" assault of two young people in Orkney.
Barry Maitland, 52, and Christopher Baird, 25, had previously been convicted of abduction and assault at Kirkwall Sheriff Court in December.
The incident happened on April 21 last year.
In connection with the same incident, Charmaine Maitland, 43, and Zoe Maitland 21, have also been convicted and sentenced to two-year community payback orders.
Detective Inspector Scott Macdonald said: "Maitland and Baird forced their way into a home and subjected two young people to a protracted and violent attack, using a variety of items as weapons.
"They went to that house armed and with the sole intention of causing serious harm to the occupants.
"This was an terrifying experience for the victims who were held against their will in their own home, where they should be able to feel safe,
"I commend the bravery of the two victims throughout the investigation and subsequent legal proceedings. I hope that the fact those responsible will now face the consequences of their despicable behaviour will allow them some closure."