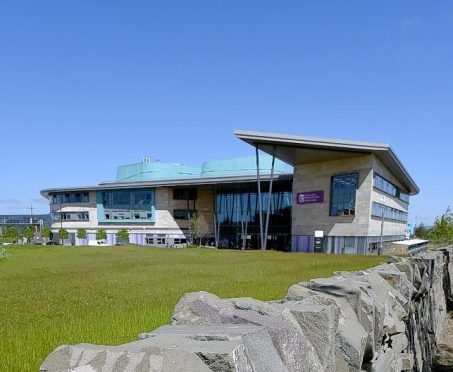 Students from across the north have spoken of their Brexit fears at a conference in Inverness yesterday.
The Highlands and Islands Student Association (HISA) conference concluded its first week's proceedings at the Mercure Hotel.
Over 100 students were presented with the opportunity to deliver questions to MSPs over the implications of Brexit on student life, with questions relating to job and apprenticeship opportunities, training preparations and even, how to reinstate faith in elected members.
One student, 21-year-old Florence Jansen, who originally hails from Hamburg in Germany but resides in Stornoway and studies at Lews Castle College UHI, said she felt left out of the decision-making process – despite the fact it is people like her who Brexit affects the most.
Miss Jansen said: "It is really just the uncertainty of the situation you are in as a UHI international student or as an international student across the country. You don't know if your studies are going to be affected.
"Studying in the Western Isles is so unique. I have got the opportunity to study a very unique course and get the same opportunities as I would in Perth and Inverness, in an environment that I can best study in and I am afraid that that opportunity might be taken away from me.
"I feel more as a Scottish citizen now than I do German."
Richard Lochhead, Moray MSP and Scottish Minister for Education, delivered a short speech to the audience before taking some questions from the room on the implications of Brexit on the students, ahead of the debate involving Labour MSP Rhoda Grant, Green MSP John Finnie, Conservative MSP Jamie Halcro Johnston and SNP MP Drew Hendry.
Mr Lochhead said: "I feel it is really important to engage directly with our student population in UHI and the student leaders were extremely knowledgeable and impressive, especially in terms of the threats of Brexit to further education in the Highlands and Islands.
"People are being put through this horrific emotional torture and I hope that the UK government are alive to the damage their approach to Brexit is causing to young people in the Highlands and Islands."
Alan Simpson, elected president of HISA, said: "It was definitely worthwhile. We got to see first-hand how important Brexit is and how it is going to affect students in the Highlands and Islands and I think they got to see that from students that it is a big problem and I hope this wasn't the first and last meeting – they are definitely welcome back to speak to students in the future."