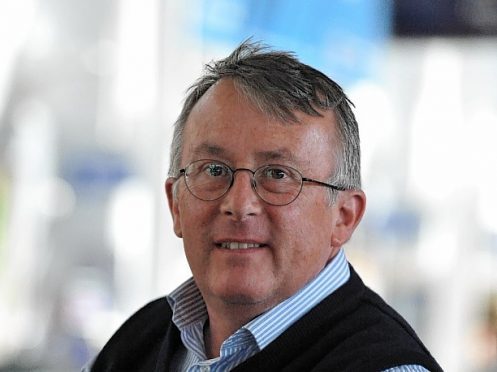 Jamie Stone has hit out at the UK Government over its EU settlement scheme, claiming it could result in hundreds of miles of travelling for those in Highlands.
The Caithness, Sutherland and Easter Ross Liberal Democrat MP is angry at official guidance suggesting that, until March 30, people will have to register by using an android phone or travelling to a document centre in Edinburgh.
Mr Stone said the arrangements in place until the scheme is fully rolled out, could mean an EU citizen from Wick without an android phone, would pay £100 to get the train to Edinburgh or undertake a 500-mile round trip in the car.
He added: "It's ridiculous that the pilot application process, which is running now, is only accessible through an android phone or by appearing in person at Scotland's only scanning centre, in Edinburgh.
"We have a working postal service that is more than capable of delivering scanned passport pictures.
"The very suggestion that a person's future in this country should rest on their ability to borrow someone else's phone or traipse the length of the Scotland is outrageous.
"For people living in the far north, this means a 500-mile round trip and forking out hundreds of pounds. For those in the islands there's a long ferry ride or a flight to add to that.
"This scheme has all the hostile hallmarks of the Windrush scandal. Liberal Democrats demand better for the Europeans who've made their lives in the UK and contribute so much to our economy, our public services and our society.
"They must not become the victims of the newest Home Office botched mess."
His Lib Dem colleague, the Orkney and Shetland MP Alistair Carmichael said islanders would be "aghast" by the "ridiculously unreasonable" arrangements.
A Home Office spokesperson said applicants could use laptops and mobile devices to make an online application.
He said: "Once the system is fully open, there will be further routes available to have identity documents checked, including a postal route for submitting ID evidence.
"There will also be over 50 locations where applicants can have their passport scanned and verified. Assisted digital support and a dedicated telephone advice and support service are also available."