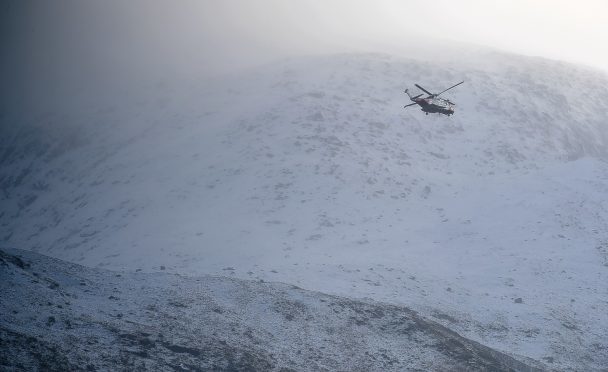 Two climbers stranded on the UK's highest mountain for more than 18 hours have been rescued by volunteers.
The men were near Tower Ridge on Ben Nevis when they got into difficulty on yesterday evening, raising the alarm to the local mountain rescue team around 5.45pm.
The Inverness coastguard rescue helicopter 951 headed to help at around 9pm when the cloud had lifted and located the men a short time later.
But the conditions meant the helicopter was unable to airlift them safely off the hill. The crew made several attempts throughout the night to rescue them but had no success.
In the meantime, Lochaber Mountain Rescue team members searched on the ground.
The exhausted group of rescuers and rescued eventually returned to base around 11am yesterday morning in what volunteers are calling an "epic" rescue.
A spokesman from Lochaber Mountain Rescue Team said: "A busy few days for the team which culminated in a 18 hour epic which has just finished. Two climbers became crag bound after going off route on Tower Ridge.
"The weather when the call out started was poor and we were not able to call on assistance of helicopter. Around 21.00 hrs the cloud lifted and we asked R951 if the could assist.
"The cloud level was just above the location of the casualties but not high enough to prevent the helicopter from drawing down the cloud and preventing the casualties being lifted off. They made several attempts during the night but without success.
"Team members continued climbing up to casualties and eventually located them slightly off route. The deep snow made finding safe anchors to descend difficult to find and significantly slowed down the descent. The casualties eventually were evacuated down to the CIC Hat at circa 11.00 this morning.
Both men are believed to be uninjured.