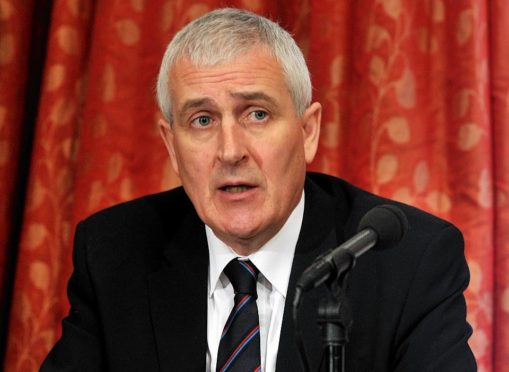 Union leaders have blasted plans to axe sleep-over provision of wardens at an Orkney sheltered housing scheme – to save around £40,000.
Unite regional officer Tommy Campbell said the proposal was outrageous for an "oil-rich" council with millions of pounds in reserves – impacting on employees' working hours and wages, while claiming it will neglect elderly tenants.
An Orkney Islands Council (OIC) spokesman confirmed: "The education, leisure and housing committee recommended that the warden service at the Rae's Close sheltered housing unit in Stromness should no longer provide sleep-over provision.
"This recommendation will now be considered by a meeting of the full council on Tuesday, March 5."
A report to the committee described how Orkney's 24-hour mobile responder service could cover for the loss of sleep-in provision at Rae's Close, claiming the number of night call-outs were minimal.
It states that the withdrawal of sleep-in provision would reduce the budget for the sheltered housing services by £28,700.
It added that, should the sleep-in provision continue, the current budget would need to increase by around £13,000 to take into account enhancements to the living wage.
The move has, however, angered the Unite union.
Mr Campbell has written to Orkney council's chief executive Alistair Buchan, and said: "I have been contacted by our very annoyed, angry and upset union members who found out that their employer has decided to end the sleep-in cover.
"Have the OIC no consideration for their employees and could OIC management not have found the time to immediately contact the staff and their union to make us all aware of this decision?
"We are quite sure that the tenants will be equally annoyed , upset and angry too as councillors make a decision to cut the service when the OIC has millions of pounds in their [oil] reserves.
"This may well be considerable discrimination against older residents on Orkney by the OIC as we understand that old these older people are being singled out for this outrageous cut in an excellent warden service as no other emergency sleep-in service is being cut, only the sheltered warden service.
"There is clearly no financial justification for this outrageous decision against tenants who rely on this excellent sleep-in warden service that provides them with considerable security and comfort that they know they have someone near hand should they need care and consideration when they need it most."
He added that councillors "should be ashamed of themselves", saying: "Unite will support our members in the fight against this decision and we will also support the tenants and the wider community who don't support this decision either and no doubt will resist and fight back against."
OIC has two sheltered housing schemes, Rae's Close in Stromness with nine bungalows and six flats, and Lambaness in Kirkwall with 14 bungalows.