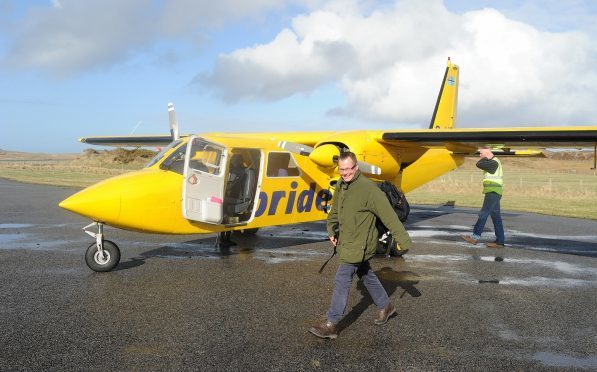 Lifeline flights from Oban Airport to the Argyll isles are in jeopardy, signalling "disaster" for fragile island communities.
Talks between current operator Hebridean Air Services, the only bidder, and airport owner Argyll and Bute Council have broken down in a row over money.
Flights to Coll, Colonsay and Tiree will stop on May 15 when the current contract ends, with no bookings being taken after that date.
The current contract to run the flights is worth £720,756 a year.
Council officers are seeking approval to re-tender the Argyll Air Services contract applying the minimum timescale possible at the Policy and Resources Committee today.
They hope to send out an invitation to tender at the end of this month and award a contract on June 28.
Oban Councillor Roddy McCuish, Policy Lead for Roads and Amenity Services, said: "I am bitterly disappointed that there is a potential threat to these flights to the islands. It is a lifeline service and I hope that we can get this solved as quickly as possible.
"People in the islands depend on these flights, not just for school children who attend Oban High School. But for people attending hospital appointments, It also means workmen going over to the islands can get there in 20 minutes to carry out emergency repairs. This would be a big step backwards to our island communities.
"If there is a gap in service this will be an absolute disaster for these fragile island communities."
---
---
Paula Smalley, convener of Coll Community Council said: "If flights were to stop the situation would be very concerning to our community. It's one of our lifeline services.
"It won't just effect the scholars. Jobs and the economy are dependent on this. Contractors and NHS staff are able to come out for one day without the need for an overnight stay."
Hebridean Air Services has offered to keep running the flights after May 15. However officers are advising that this will not be legally possible.
A council spokesman said: "We are actively pursuing a range of potential options to secure a positive future for the vital air services from Oban to the islands of Tiree, Coll and Colonsay following the conclusion of the tender procurement process. While an operator for the services could not be secured beyond the current contract, we remain committed to working towards a solution."
Martin McWilliam, contracts manager for Hebridean Air Services, said: "The figure that we put in our tender exceeded the figure Argyll and Bute had put in to operate the air service.
"We have said to them that we are happy to continue operating at the current rate until they sort out what they are doing."
Officers are seeking approval to re-tender the contract from the Policy and Resources Committee today.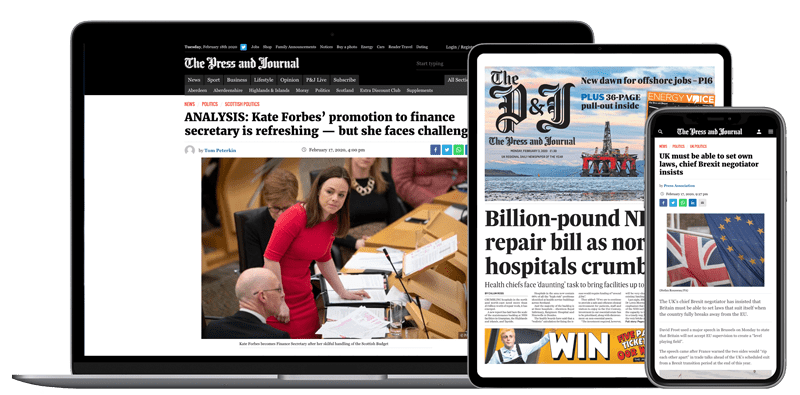 Help support quality local journalism … become a digital subscriber to The Press and Journal
For as little as £5.99 a month you can access all of our content, including Premium articles.
Subscribe