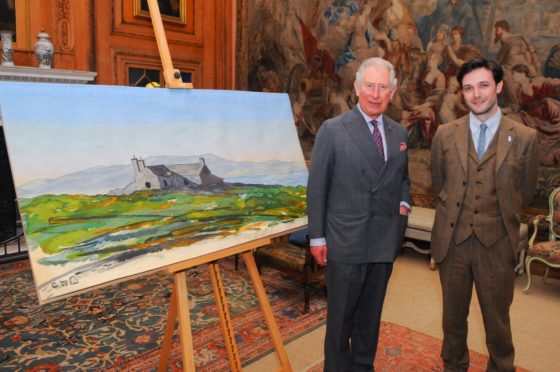 An artist's colourful tapestry depicting a watercolour landscape painted by the Duke of Rothesay will be hung on the wall of a Highland castle.
Ben Hymers spent eight months weaving the creation with colourful yarns after he was loaned the original artwork during his apprenticeship at Dovecot Studios in Edinburgh.
The 29-year-old faced the challenge of creating the element of translucence typically seen in the popular painting medium in his tapestry.
Hundreds of different yarns were used to bring the Abandoned Cottage on the Isle of Stroma, Caithness artwork to life.
The tips of the chimneys of the cottage were even made using undyed natural wool from Welsh Lleynn sheep; the same breed based on the prince's Highgrove estate in Gloucestershire.
---
>> Keep up to date with the latest news with The P&J newsletter
---
Now the artwork will hang on the walls of the Castle of Mey, the prince's late grandmother's Highland retreat.
Mr Hymers said: "I'm proud that I managed to stick it out. I wanted to represent a watercolour in wool, which was a challenge.
"You don't want a slavish copy of the watercolour, as that's like translating a novel through an online tool; you don't capture the essence.
"Instead, I wanted to accurately show the techniques used by the prince in a tapestry, to represent the idea of the layers of colour he used and the quick strokes he applied.
"The whole point of this piece of work is to showcase tapestry as a contemporary art form and to show that it still has impact. If, by being viewed by visitors to the Castle of Mey, it sparks someone's imagination or encourages them to weave, that's great."
The artwork has now been presented to the prince at Dumfries House and will soon be transported to the castle.
Janet Casey, curator at Dumfries House, said: "The detail and vibrancy of this tapestry is testament to Ben's skill and diligence in interpreting The Prince's watercolour painting.
"It is fitting that visitors to The Castle of Mey will be able to admire the beauty of a traditional art form and the depiction of Caithness, an area close to the prince's heart."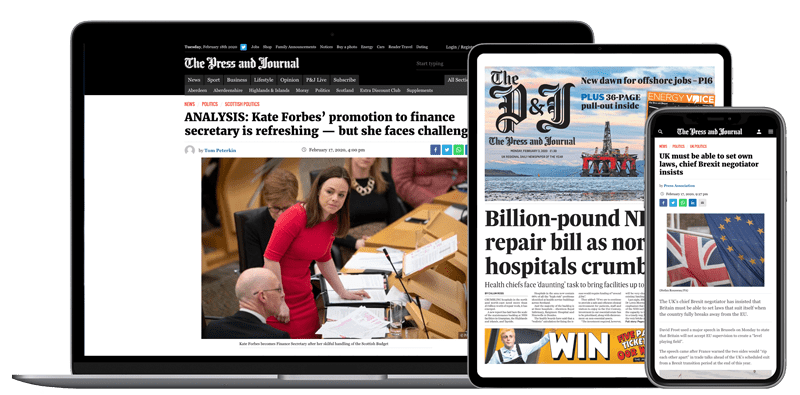 Help support quality local journalism … become a digital subscriber to The Press and Journal
For as little as £5.99 a month you can access all of our content, including Premium articles.
Subscribe