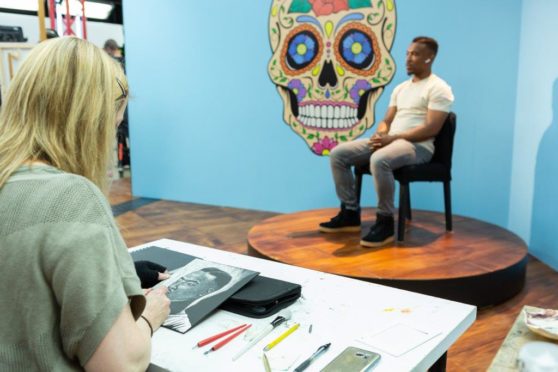 A north-east woman is among the artists drawing inspiration from their subjects in a popular TV series.
And viewers will have the opportunity to watch Lindsey Gallacher create an uncanny likeness of actor, Ashley Walters, on next week's Portrait Artist of the Year programme, presented by Stephen Mangan and Joan Bakewell.
Ms Gallacher was born and brought up just outside Thurso, and subsequently graduated with a first-class honours degree in jewellery and silversmithing from Edinburgh College of Art in 2000.
She has enjoyed a prolific career, which has included drawing the animals at Badenoch's wildlife park, organising exhibitions and winning the "Best Artist" accolade in a Country Living competition in 2011.
She told the Press and Journal how she had reacted to the challenge of depicting Mr Walters during her TV appearance, which will be screened on Sky next Tuesday.
She said: "I started work at Thurso Art Gallery and they held an exhibition of Nordic art. One person in particular caught my attention, his name was Kaare Espolin Johnson, who was almost blind, but created black and white art by scraping soot, among other mediums, with his fingers to produce scenes of fishing people.
"It inspired me to start scratchboard art myself. At first I made my own, but quickly discovered it was easier to buy ready-made boards. I have just started making larger pieces now, but the boards have to be ordered from the USA.
"I applied to enter Portrait Artist of the Year, purely because it is my favourite show.
"The entry requirements from Storyvault Films only ask for digital images of your work which makes the application a lot easier than most other art shows where you usually have to hand deliver your artwork.
"Once I had been told I was successful in getting a place in the competition, I only had a few weeks before filming. On the day, it happens just as you see it on the TV – we didn't know who we were painting until they walked into the room.
"I was expecting to be incredibly nervous, but it was actually a very calm experience for me, partly because my method of drawing is slow and very intense, so once I'd got the initial outline correct, it was just a matter of shading it in accurately.
"Of course you can't make a mistake with scratchboard, but if you are careful, then things should work out okay."
Ms Gallacher is busy with a range of other ventures across the artistic spectrum.
She added: "I have a group exhibition showing at Highlife Highlands at Thurso Art Gallery in March where I will be exhibiting my largest scratchboard artworks to date, including a regal portrait of a local historical figure called Arthur St Clair.
"The exhibition is called 'Journeys' and it will have an excellent group of new work by local artists."
One can safely assume her labours will be up to scratch.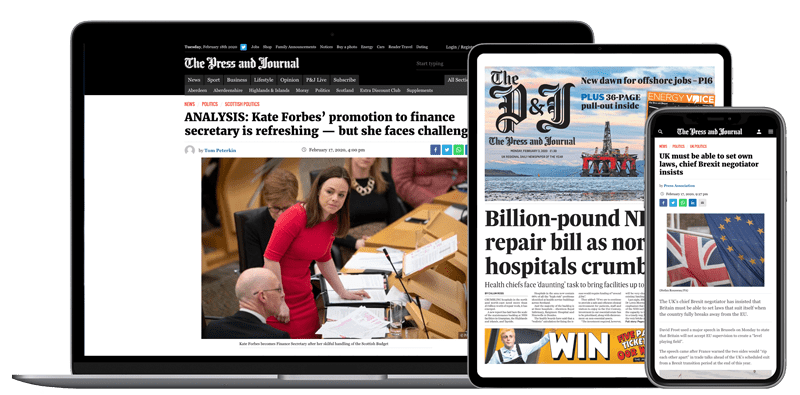 Help support quality local journalism … become a digital subscriber to The Press and Journal
For as little as £5.99 a month you can access all of our content, including Premium articles.
Subscribe