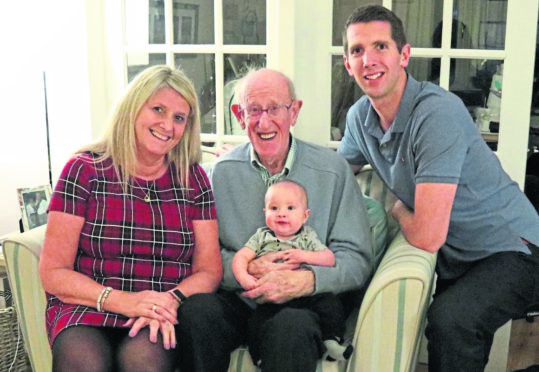 An Argyll boarding school has created 10 special bursaries to encourage West Highland and Western Isles children to attend.
Marking its 40th anniversary, Lomond School in Helensburgh has launched 40 new day and boarding scholarships to widen access to talented youngsters – including the 10 focusing on the north and islands.
The school will also introduce transport from August 2019 which will make it easier for those families living in the West Highlands or Western Isles to access the School's weekly boarding option.
The means-tested scholarships will be offered to young people who excel academically, musically, in the creative arts or in sport.
Principal Johanna Urquhart said: 'As we celebrate the past 40 years of our school and look forward to the future, we are conscious of a desire to offer places to many more young people who may not ordinarily have the opportunity to attend Lomond School. These forty new scholarships will do just that, and we are very excited to welcome talented young people from all backgrounds to our Lomond School family.
---
---
"Looking forward to the next 40 years, we must also reflect on our past and our traditions and an important part of that is the legacy of David Arthur. The 'all-rounder' scholarship will be a lovely way to celebrate his commitment to the school."
With a possible reduction of up to 50% of school and boarding fees, pupils aged from nine to 18 are applicable.
Also available is a special 'all-rounder' award in memory of the school's founder and first Principal David Arthur who died in December.
Mr Arthur, who was principal for almost ten years, successfully merged St. Bride's School for Girls and the boys' Larchfield Academy in in 1977 and played an important role in the school's 40th anniversary celebrations of last year.
As a tribute to Mr Arthur, who made such a significant impact on the school, local community and national charities, the 'all-rounder' scholarship will be bestowed upon a candidate who will contribute to the life of the school in a range of ways.
David Arthur's daughter, Seonaid Brown, commented: "As a family we are tremendously proud of what our father achieved in his life, especially his legacy and the ethos he left at Lomond School. To have this scholarship in his name, is a great honour to him and I know he would have felt very proud but also very humbled by it."