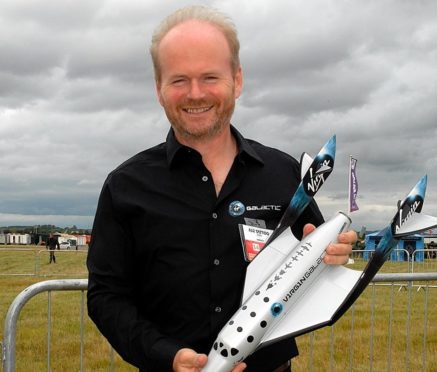 A Highland pilot is to fly Virgin's first space rocket and become the first Scot in space at the age of 61.
David Mackay, from Helmsdale, has already manned test flights for the world's first tourist spaceship.
And now the chief pilot for Virgin Galactic is preparing to blast off on his first flight beyond earth's atmosphere as early as Wednesday.
Last night, he revealed he plans to take a Saltire and a scrap of Mackay tartan with him.
More than 700 people, including Leonardo DiCaprio and Justin Bieber, have signed up for Virgin Galactic's trips and paid £192,000 ($250,000) each for their tickets.
Mr Mackay, who was born in Thurso and moved to Helmsdale at the age of six, had a stellar career in the RAF before joining Virgin as a test pilot in 2009.
He said the pay-off for his endless workouts to prepare him for the flights will be the breathtaking views from more than 50 miles above the planet.
---
>> Keep up to date with the latest news with The P&J newsletter
---
Looking forward to fulfilling his childhood dream, Mr Mackay said: "What I look forward to is pulling the rocket motor switch and igniting it – then we're at work and it's happening."
He is among the team of daring pilots helping tycoon Richard Branson develop commercial flights that can carry passengers to space.
Later this week, he hopes to take the controls during the latest test flight of Virgin Galactic's SpaceShipTwo, which aims to soar to the edge of space some 51 miles above California's Mojave Desert.
Mr Mackay, who has flown more than 140 types of aircraft and has 14,000 hours of flight experience, said: "You see pictures of space, but for me it was the contrast between the brightness of the earth and the dense blackness of space. Cameras don't capture it like the human eye does. It's one of those views you have to see with your own eyes."
His last test flight took him to 32 miles above the earth – towards the edge of the atmosphere.
The pilot said the military links of his native Sutherland were the inspiration for his career.
He said: "That whole area was used for low-flying military training in the Cold War where one of the principal tactics was to fly as low as possible to use terrain shielding as defence.
"We would see jets flying overhead and it looked extremely exciting to a young kid like me and I thought wow, what a tremendous job that would be."
On launch day his son Duncan, 23, daughter Katharine, 18, and wife Sue, 59, will be in California to see him off, while his 95-year-old mother Sheila will be watching from Scotland.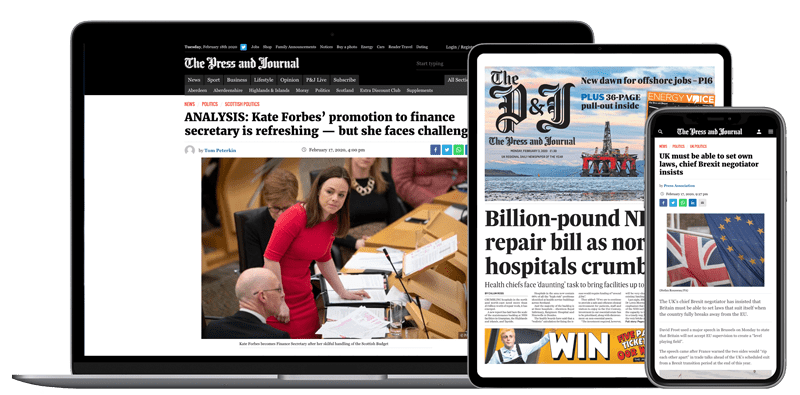 Help support quality local journalism … become a digital subscriber to The Press and Journal
For as little as £5.99 a month you can access all of our content, including Premium articles.
Subscribe