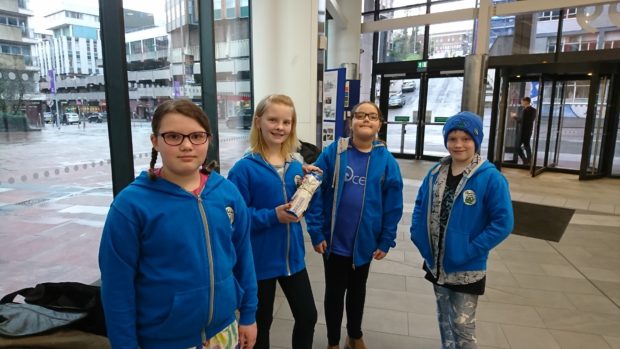 Three young marine activists from Ullapool are joining forces with a 10-year-old Dutch campaigner to help protect the environment across international waters.
Caillin Patterson, 12, Ella Pringle, nine, and Finlay Pringle, 11, members of the Ullapool Sea Savers group, travelled to Glasgow yesterday to meet activist Lilly Platt at Scotland's International Marine Conference to share their ideas and methods in helping to tacking the growing issue.
Lilly has become a prominent environmental campaigner in the Netherlands, staging weekly protests outside her school and picking litter up off the streets in an effort to raise awareness.
Noel Hawkins, living seas community manager for Scottish Wildlife Trust said: "I met Lily when I was over with the Living Seas Project in Norway last year at the plastic whale conference.
"It was a conference put together because a whale was killed by plastic bags and we had something similar happen in Skye the year before hand; a whale came in on the Isle of Skye and died.
"So we went over to say what we were up to and see what they were up to and we met Lilly there and because I knew the kids back in Ullapool, we put them in touch. They have had Skype meetings and chats and they are getting on because they are the same age group and campaigning for the same issues. That's why we thought we would use this opportunity to meet and support each other."
The group have now asked her to become the overseas ambassador, in a bid to share ideas and offer support in tackling the global issue.
He added: "The message at the moment, which we are seeing internationally with Gretta in Sweeden that started the school strikes, is that kids are leading this, they are actually ahead of the adults at the moment and I think they are realising what a threat it is to their future. I think that's the good thing, to try and get the kids to feed to the adults saying we need to do this or them if we are not going to do it for ourselves."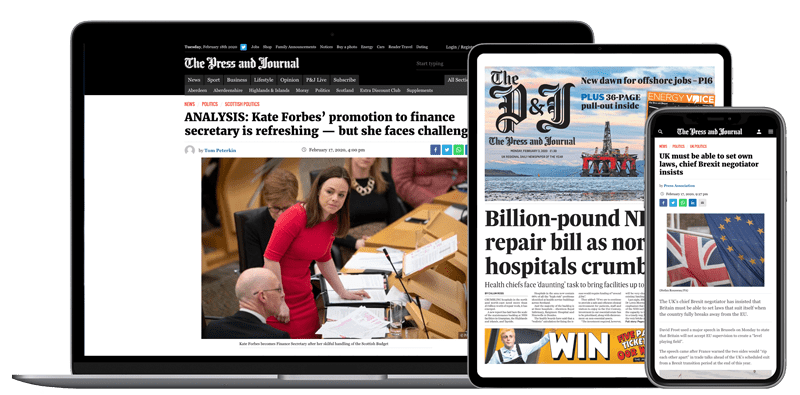 Help support quality local journalism … become a digital subscriber to The Press and Journal
For as little as £5.99 a month you can access all of our content, including Premium articles.
Subscribe