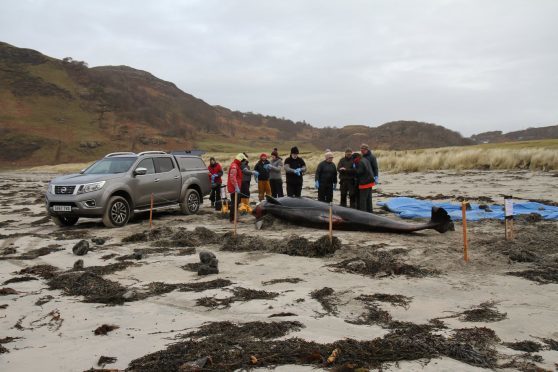 A celebration of citizen science is to take place in Inverness next week after a record number of stranded marine animals were reported over the past year around Scotland's coasts.
The Marine Forum event, organised by the Scottish Marine Animal Stranding Scheme (SMASS) and Whale and Dolphin Conservation (WDC), is to analyse some of the strandings which took place in 2018, acknowledging the crucial contribution of the public to understanding the life in Scotland's waters.
Workshops and presentations are to take place, with a number of highly informative speakers set to grace the event.
In total, 930 strandings were reported in 2018.
Dr Andrew Brownlow, manager of SMASS and who will be speaking at the event, said: "Both the SMASS and the WDC Shorewatch initiatives rely on help from members of the public, and in particular our networks of trained volunteers.
"In order to understand what is going on around our coastline, we depend on members of the public finding something on a beach, reporting it to us, and then our volunteers who give up their time to head down to a beach to collect photographs, measurements and samples
"We want to demonstrate how these data are being used, but also provide an opportunity for those researching, working with or who are simply just passionate about marine ecosystems to come together and share results, experiences and ideas."
WDC chief executive Chris Butler-Stroud said: "The problems faced by whales and dolphins around the world are no longer subject to simple solutions.
"It's only by working together in multi-disciplinary teams of motivated people that we can hope to achieve the recovery of these remarkable fellow creatures, and Shorewatch is a shining example of that."
The event is set to take place at the UHI Centre for Health Science in Inverness on Saturday, March 2, at 9.30am.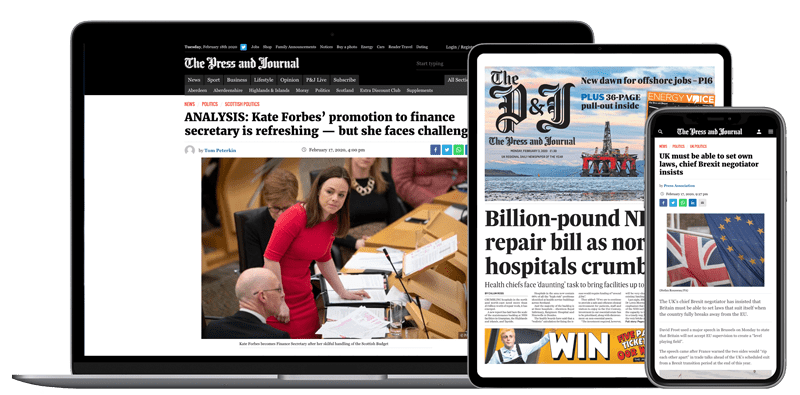 Help support quality local journalism … become a digital subscriber to The Press and Journal
For as little as £5.99 a month you can access all of our content, including Premium articles.
Subscribe