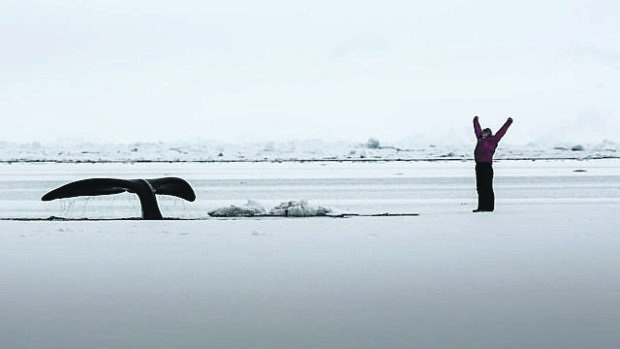 David Reid is completing his preparations to follow in the footsteps of one of the world's most legendary explorers next month.
And the Scot told the Press and Journal yesterday about the Arctic Return Expedition, which is preparing to embark on a 400-mile trek across the Boothia Peninsula, following the same route as Orkney trailblazer John Rae in 1854.
During that historic journey 165 years ago, Rae and his indigenous companions discovered the missing link to the first navigable Northwest Passage in Canada and unearthed the fate of a previous failed expedition by Sir John Franklin.
Yet while they succeeded where their predecessors suffered a grisly death, Rae has remained a largely shadowy figure, following his discovery that the Franklin team resorted to cannibalism in the 1840s.
---
>> Keep up to date with the latest news with The P&J newsletter
---
Mr Reid, who moved from Scotland to the Canadian Arctic in 1989, and has travelled thousands of miles by dog sled, snowmobile, boat, kayak, bike and other modes of transport, is determined to commemorate Rae's achievements.
He said: "We are not looking to rewrite history, but shine a light on someone who few people have ever heard of.
"His name might not be that well-known and yet John Rae was a hugely influential and important figure who was one of the greatest explorers and surveyors who ever lived.
"His success was due, in large part, to his willingness to learn from the indigenous people and culture of the region he explored.
"The goal is to raise awareness and appreciation of Rae, his accomplishments, and promote the restoration and conversion of his family home at Clestrain Hall in Orkney into an interpretive Arctic History Centre.
"We're looking to tell a story – a good, positive story. This project isn't about us, and it never will be. It's about the legacy of John Rae."
The venture is expected to take between 35 and 40 days to complete.
The initial route will see the party head west from the community of Naujaat across the sea ice to the mouth of the North Pole river.
From there, Mr Reid and his colleagues will move north to Committee Bay in the Gulf of Boothia.
Then, progressing westwards, they will head across Simpson Peninsula for Pelly Bay, the route passing south of the community of Kugaaruk.
In the closing stages, they will aim to advance to Point De La Guiche and travel across the sea ice towards King William Island and the community of Gjoa Haven.
It promises to be a gruelling endeavour for the participants, who will meet in Ottawa prior to flying to Winnipeg and then onwards to Naujaat in March.
But Mr Reid believes the enterprise should heighten awareness of the courage and commitment of Rae's original mission.
He said: "Collectively, we share an incredible sense of opportunity as we get ready for this.
"But we consider ourselves very fortunate to have the chance to take on such a challenge and go on the same journey that John Rae made all those years ago."
Orkney pupils design flag for commemorative expedition
Pupils from Stromness Primary and Hope Primary on Orkney have helped design a flag for the Arctic Return expedition commemorating John Rae.
Many people on the islands are proud of the immense contribution made to Victorian society by the Orcadian who lived from 1813 to 1893.
As an explorer, Mr Rae helped bridge new trade gaps across the world by opening up new trade routes and changing the history of maritime trade.
By mapping the Northwest Passage in northern Canada, he helped seafarers cut months of their time at sea from their journeys by connecting the Atlantic to the Pacific.
Among his many other achievements, he also trekked 500 miles by foot from Moose Factory, near the southwestern top of James Bay, to Toronto in order to train as a surveyor.
He used the skills he learned there in more than four expeditions in the Canadian Arctic between 1846 and 1854, which included more than 13,000 miles of travel and the mapping of approximately 1,800 miles of coast.
The Scot said later that he owed his expertise in endurance travel to the training and friendship provided by northern Canada's subarctic indigenous peoples.
His life and achievements were honoured at an event last September at the headquarters of the Royal Institute of Chartered Surveyors in London.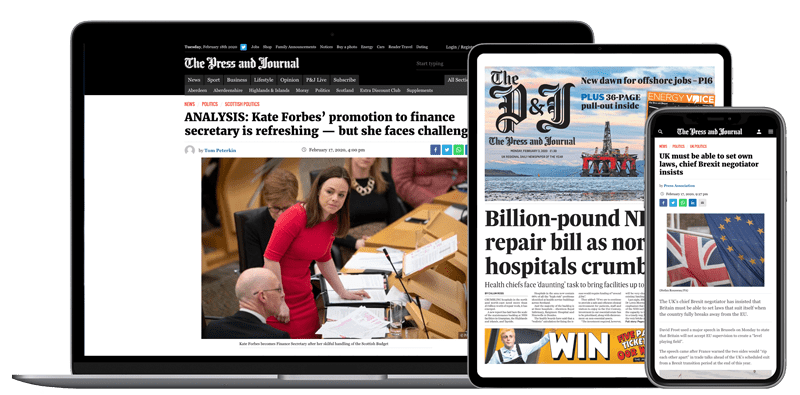 Help support quality local journalism … become a digital subscriber to The Press and Journal
For as little as £5.99 a month you can access all of our content, including Premium articles.
Subscribe