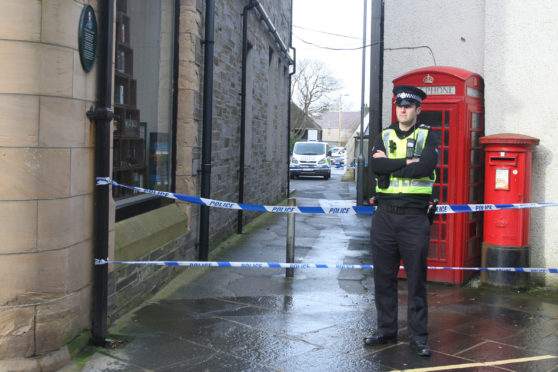 Police are investigating a rare alleged sexual assault on a woman in Orkney.
The incident was reported to have taken place in Kirkwall, near to the town's harbour, early yesterday.
A police spokesman said: "Police Scotland is carrying out enquiries following a report of a sexual assault of a woman in the Bridge Street area of Kirkwall in the early hours of Monday, March 4.
"Enquiries into the incident are ongoing and at an early stage.
"A police presence will be maintained in the area as these enquiries continue and the local public are thanked for their understanding."
A cordon was put in place by officers with police tape spanning across a side lane of the street whilst investigations were conducted.
John Richards, councillor for Kirkwall West and Orphir, said: "I was actually walking back from a club not far away from that area with a friend in the early hours and nothing seemed untoward.
"I didn't see or hear anything that was unusual but I am quite alarmed as this is such a safe community.
"I was very concerned to hear police had closed off the street and there are reports of an incident.
"Boys, girls, men and women all frequently walk in that area at night which is not something you can do in a bigger city. Really this just shows people have to be vigilant at all times.
He continued: "It is so out of character for this area. We are an area with lots of tourists and a safe environment, but you can never prevent isolated incidents happening.
"Hopefully the police clear this up pretty quickly and if anybody is harmed they recover well."
Fellow councillor Barbara Foulkes added: "I am shocked and disappointed to hear this has happened.
"It's early, we don't know the facts yet and need to be clearer on these before jumping to any conclusions but I am absolutely shocked that this should happen.
"This is not a common occurrence here and I am quite dismayed. It is a reasonably public and busy area of the town."