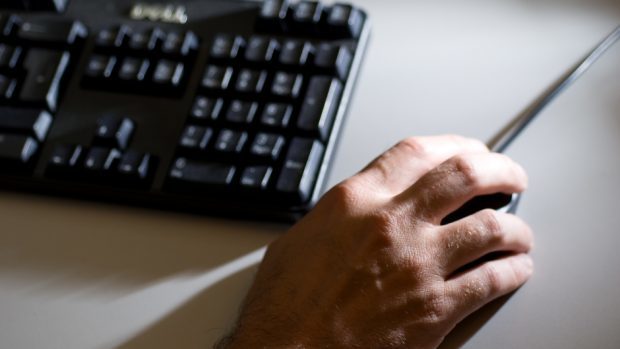 A study has revealed Scots aged 55 and above are three times more likely to work flexibly than their younger colleagues – with older workers across the Highlands and Islands leading the charge.
The Family Friendly Working Scotland organisation found that 60% of workers aged 55 and above – three in every five – are now working flexibly.
Only 18% of those aged 18 to 34 are currently working flexibly.
The study, using figures from YouGov, has praised the work ethic offered by Highlands and Islands Enterprise (HIE), shortlisting the organisation for a Top Employers Award.
---
>> Keep up to date with the latest news with The P&J newsletter
---
Helen Herd, HIE senior human resources manager, said: "Within HIE we are always keen to look at how we can support a range of flexible working options to help us recruit, develop and retain a high performing workforce.
"As well as options to support working families, carers and young people throughout their working life as individual needs change, we are also very aware of the different needs of our older employees as they plan their eventual retirement.
"Having the ability to retain valuable knowledge, skills and expertise by offering a flexible approach to phased retirement and planning for succession has been critical for our business.
"We have been pleased to support a number of employees who have embraced this approach and appreciate the many personal and professional benefits."
Of the Scots aged 55-plus surveyed who have not taken retirement, 61% overwhelmingly cited their main reason for opting for flexible working allows them to slow down before retirement, with 42% agreeing flexible working allows them the opportunity to conduct care responsibilities, whether that be childcare or for an elderly relative.
The Family Friendly Working Scotland charity works with employers, government officials and families to promote a flexible and family-friendly working culture, enabling working families to have a good balance between work and family life.
Co-director Nikki Slowey said: "We are all expected to work longer and later in life. But this does not necessarily mean working flat out, full-time and inflexibly until retirement.
"Our research shows that work-life balance is important for all age groups and the aspiration for flexible working is universal. This is critical because a third of our current workforce is over 50 and the supply of younger workers is falling.
"Employers may face skills shortages and a shrinking pool of talent as a result, so retaining experienced and committed employees is essential.
"Increasing evidence proves offering flexibility at work boosts productivity too, yet many workplace practices are behind the curve."
The figures have also revealed that older workers are optimistic about working practices changing in the future, with just over half believing traditional working hours will change within the coming decade, with the 9-5 working pattern being eradicated.
Case study
Alaistar Nicolson, 61, lives on the Skye and works as a senior development manager for Highlands and Islands Enterprise (HIE).
He compressed and slightly reduced his hours last November to spend more time with his wife, Eileen, and their two-year-old granddaughter, Sophie, as well as being able to devote more time to his crofting enterprise.
Mr Nicolson said: "I'd been thinking of changing my hours for a while. I changed positions internally and wanted to let that bed in. But now I've done it, it's brilliant.
"I get to spend my free day helping my wife look after our granddaughter, Sophie, which is always fun. I'm also part of an active crofting community and I am keen to devote more time to this as I head into retirement.
"I have 120 sheep and five cows and while I can do the basic feeding before and after work, I rely on other members of the community to help out, so it's nice to have more time in the day for this."
Mr Nicolson praised his employer for their cooperation with his request to shift to a more flexible working pattern.
He added: "My request was well received at work. I've mostly compressed my hours, working slightly longer days Tuesday to Friday so in total I've only reduced my hours by three each week.
"My manager wanted to ensure that my team would still be supported on the day I'm not in and they can still contact me in an emergency. It's working well so far.
"I know many people who simply face a cliff-edge into retirement when they turn 60. It's not what they want. It's certainly not what I want. But I do want a bit more time to enjoy life.
"I've got the best of both worlds now. I don't know why I didn't do it sooner."