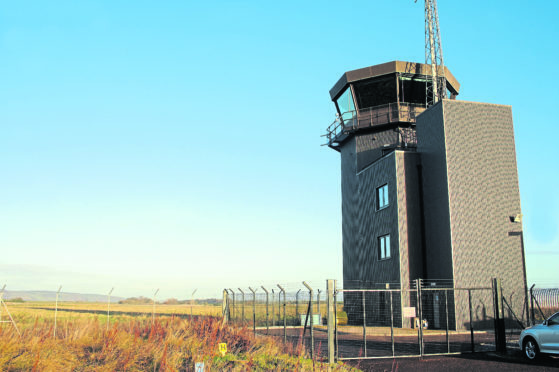 Bosses of Highland and Island Airports Limited (Hial) met union leaders yesterday for talks over a pay dispute where air traffic controllers are threatening to strike.
Industrial action is to take place if the dispute is not settled.
The row over pay has ravaged on between the state-owned airport operator and air traffic controllers over the past year, with controllers rejecting a 2% pay rise.
Instead they seeking 10% to bring their pay level with air traffic control colleagues working at privately-operated airports across the UK.
The meeting yesterday, held at Inverness Airport, had representatives discuss ways in which to come to a compromise to prevent disruption for travellers.
However, no concrete decisions were made.
A Hial spokeswoman said: "Representatives from Highlands and Islands Airports met today with Prospect Union to discuss potential solutions to the current pay dispute.
"We will meet again with the union next week."
Air traffic controllers at all seven of HIAL's regionally operated airports at Inverness, Wick, Kirkwall, Sumburgh, Stornoway, Benbecula and Dundee will implement action short of a strike on Monday April 1, with this continuing throughout the summer months until Saturday  August 31.
The Prospect Union members voted overwhelmingly to implement strike action last week, with the first date for disruption due to take place on Friday April 26.
Controllers have, however, agreed to delay strike action until after the Scottish school holidays have concluded in a bid to ease any potential repercussions burdened to travellers.
David Avery, prospect negotiations officer, said: "Prospect members have agreed to delay any strike action until after the Scottish school holidays have concluded. Our members do not want to stop their friends and neighbours visiting their families during the school holidays.
"I urge HIAL and Scottish Ministers to use the additional time members have given them to bring forward real proposals to resolve the dispute rather than the same offer which has already been rejected twice."
In total, 42 of the 49 eligible Prospect members voted in the ballot last Friday, with 90% backing industrial action short of a strike, and 88% voting to partake in strike action.
Representatives will meet once again at Inverness Airport this coming week as discussions continue.