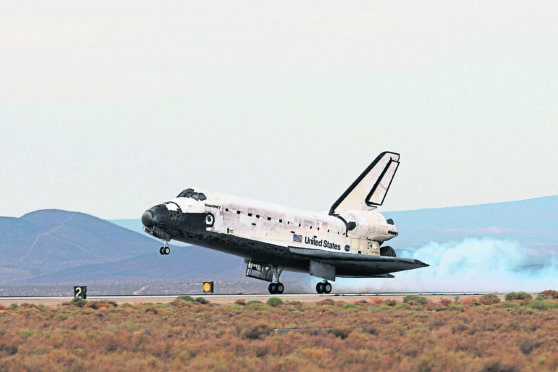 A top expert has outlined how building a spaceport would send a message to the world that Scotland is now "leading the space sector globally".
Professor Malcolm Macdonald, director of the Scottish Centre of Excellence in Satellite Applications, and a UK Space Agency board member, said the nation was already "really punching above our weight".
But he believed the ability to launch satellites into space would complete the nation's capabilities in the lucrative sector.
"One of the things that does excite me about it is the message it sends out about Scotland that space happens in Scotland and that we do everything in space – we're not just a small, bit-part player," he said.
"We do the full end-to-end activity. And the fact that it will further raise Scotland's profile that is somewhere that is very active in the space sector, that is leading the space sector globally.
"And that will not just bring jobs to Scotland through the spaceport activity, but the spaceport will attract other activities as well. So the multiplier effect we get from having the spaceport is equally important."
He added: "Currently we build more spacecraft than anywhere outside California, we have more frequent access to space than anywhere else in the world, and we're almost certainly going to have the first spaceport in Europe.
"So all of those three things combined really shows that we are leading, certainly on a European perspective.
"The industry's growth target is £4 billion per year by 2030, and that represents 1% of the global space economy.
"To put that into context, Scotland is 0.00069% of the global population, and we're aiming for 1% of the space economy."
Prof Macdonald said Scottish firms were already "growing quite rapidly", and that there were now more than 130 different employers – a rise of about 27% in the last two years.
The growth is in line with that in the rest of the UK, but Scotland has a larger share of space jobs, about 18% of the total in Britain, at 7,500.
"Where we're at just now in terms of the Scottish sector we can design spacecraft, we can build spacecraft, we can then operate them, and we can exploit the data that then comes from them – but that bit in the middle, once you've built your spacecraft, before you operate it – you have to launch it.
"Just now we go to India or South America or somewhere else to get our spacecraft launched, so there's a gap there that currently we can't do in the UK, and that's where the launch programme fits in."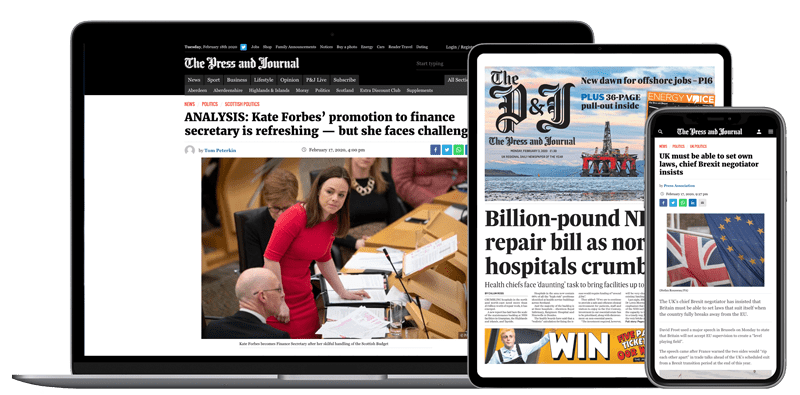 Help support quality local journalism … become a digital subscriber to The Press and Journal
For as little as £5.99 a month you can access all of our content, including Premium articles.
Subscribe