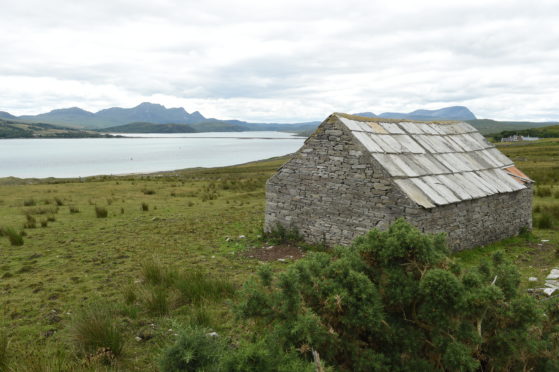 Police have been called and one couple have emigrated amid simmering tensions in the remote Highland community earmarked for Britain's first spaceport.
Local debate over the £17 million rocket-launching project in Melness and Tongue has occasionally turned nasty in recent weeks and months, according to several residents.
Tempers flared to such a degree at one meeting last summer that a complaint was made to the police, a spokesman for the force has confirmed.
On social media, meanwhile, opponents of the spaceport project have been invited to go "back to where you came from" more than once in the last few days.
And one couple were so concerned about the proposals, backed by Highlands and Islands Enterprise (HIE) and the UK Space Agency, that they have now moved abroad.
"There's an aggression in the way certain individuals speak to you. Some individuals turn away and won't speak to you," said George Wyper, who lives in one of the 12 townships of Melness.
The total population of the Melness community is thought to be about 160 at most, although many of the homes are primarily used for holidays.
It is connected to the 500-resident village of Tongue by a causeway which is part of the North Coast 500 driving route.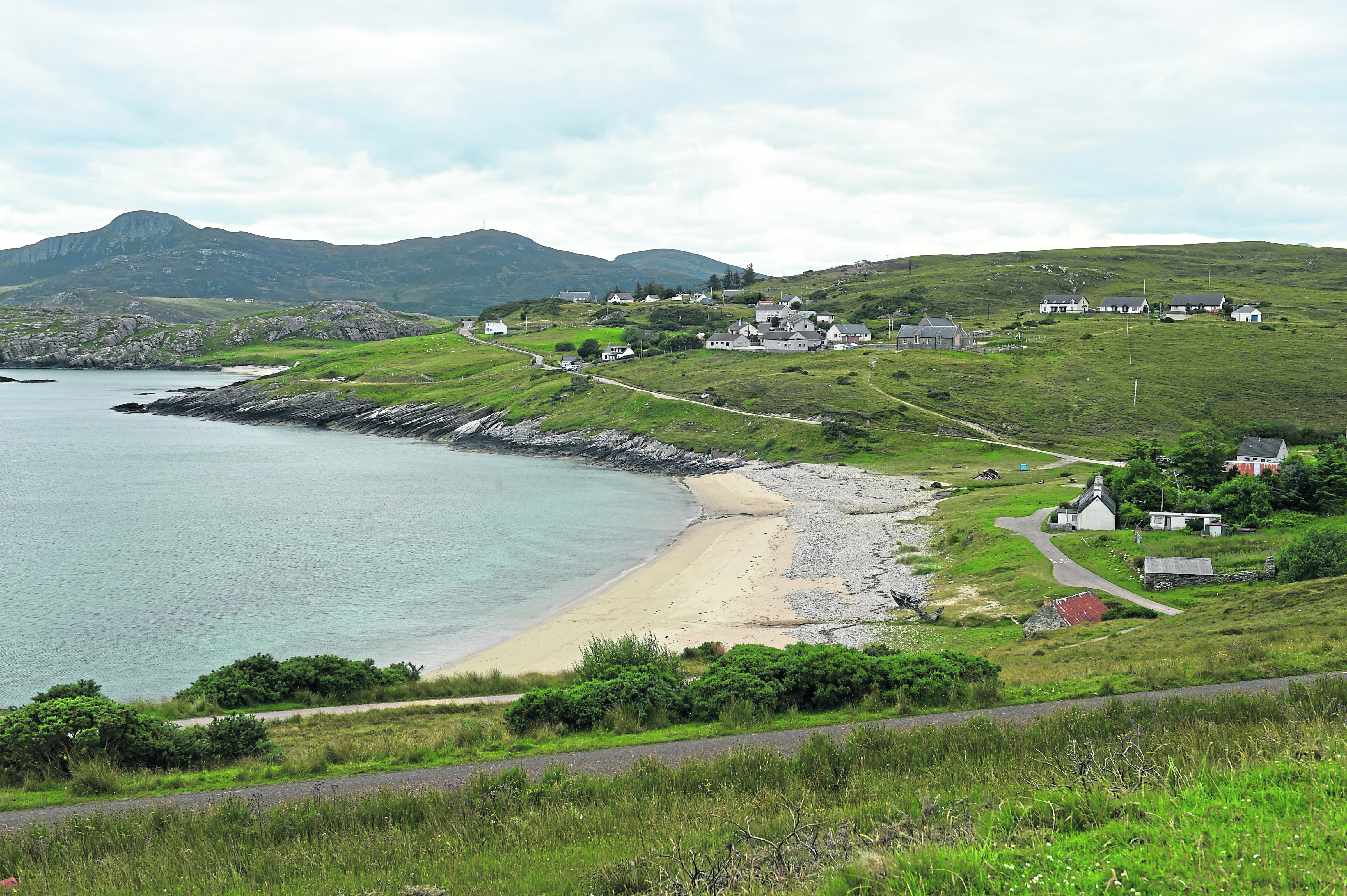 The communities lie in the shadow of Ben Hope and Ben Loyal, on the north coast of Sutherland, and the infrastructure is basic.
"We've got single-track roads, which are really needing repaired, they've closed the toilets, they've closed the bank, the main shop in Tongue is closed, there is no fuel, you can't buy diesel or petrol, there is no medical cover on Fridays, Saturdays and Sundays, unless they can get a locum, and broadband speeds are at 0.4," said Janette Wyper, wife of George.
"We really need a lot of things and I don't think rockets were particularly high up on that list."
However, Scott Coghill, a painter and decorator from Tongue, disagreed.
"I'm absolutely in favour, and so are most of the locals here," he said.
"It's an absolute godsend for this area. We need it desperately. We've got a falling population of young people here, it's drastic, we're now down to 14 people in our primary school, that's down from nearly 50 at one point.
"If we want to encourage the young people to stay in the area, we're needing inward investment like this."
Mr Wyper is technically an "incomer" but his family connections to Melness stretch back almost two centuries.
His great-grandmother moved to the community from Lewis in 1827, and his mother's family have remained there since.
The retired construction manager spent every holiday in the remote beauty spot while growing up, and the couple moved permanently there in 2012.
Even before the move, he would routinely travel north from Paisley to attend board meetings of the Melness Crofting Estate (MCE), having taken on the family's croft.
Mr Wyper, now 72, served as its chairman, before stepping down, and then re-joining when plans to build the spaceport on the crofting estate were first made public.
"When this thing popped its face up, I thought 'this is not good enough', because what they weren't doing was telling people who were board members. They kept it all quiet," he said.
"What they've done is they've entered into a tacit agreement, if you like, with this agency (HIE), without actually asking the shareholders.
"Every one of us have shares out on that hill and were never asked."
The couple have multiple concerns about the project, including the way it has been handled by the MCE board, the safety of launching rockets over homes, the impact of restrictive security measures at the site, as well as the effect on the environment and house prices.
Mrs Wyper said: "I think people feel that they are going to lose control of the land.
"And in a lot of ways, isn't that a bit ironic when you think about how hard crofters have fought over generations for their land, and then they just want to give it away, for a very small amount?"
Mr Wyper made his reservations clear to the board, but then resigned along with two other directors after the majority indicated they wished to press ahead.
A vote of MCE members in November found that 27 were in favour of continuing with the plans and 18 were against.
Mr Wyper thinks many more residents have concerns, but claimed: "There's a problem here in as much as they are frightened to voice an opinion because they think 'I might get work from them next week'."
The chairwoman and secretary of MCE did not respond to the P&J's requests for comment.
Despite the vote, if planning permission is granted, the proposal to change the use of the land is expected to go to the Scottish Land Court, potentially delaying the scheme.
Opponents of the project have established the Protect The Mhoine (PTM) group, and in response, Mr Coghill set-up "SPUR – Space Port United Residents".
The 54-year-old said: "If you look at PTM and the members, they are 99% retired. To be honest, the locals here are absolutely fed up with them."
Mr Coghill added: "We can let the community die, become a retirement village, that's what they want to happen.
"Because this is exactly what's going to happen – the community will die."
---
As the P&J's series on the "space race" continues, Calum Ross finds that a remote Highland community has been left divided by spaceport proposals and that development chiefs have considered a Plan B