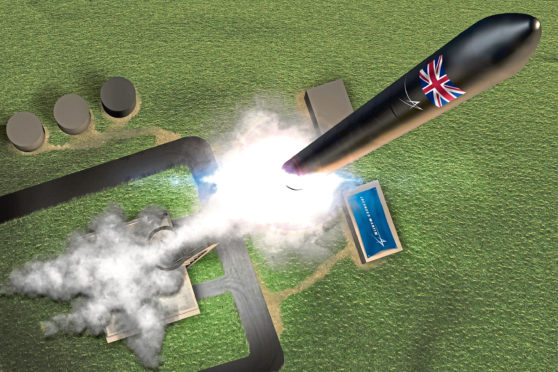 In the final part of the P&J's series on the "space race", Calum Ross finds out if more than one spaceport can be cleared for take-off.
Experts and key figures in Scotland's new space race are divided on whether the north can support more than one rocket-launching facility.
Plans to send satellites into orbit from Melness in Sutherland are being driven by Highlands and Islands Enterprise, while a similar vertical launch scheme is being progressed by the private sector at Unst on Shetland.
A consortium involving Western Isles Council is also developing another spaceport proposal for the Uists, meanwhile, and a bid for a horizontal launch site has been made for Prestwick Airport.
Innovation Minister Ivan McKee told MSPs this week that the Scottish Government's ambition was to develop "at least one" spaceport, but leading figures have questioned whether multiple schemes can become a reality.
Asked if the Sutherland and Shetland launch projects could both move forward, HIE business development director David Oxley said: "My view is not in the near future.
"In the longer term, there may well be opportunities for more than one spaceport, but we're right at the start of a new industry, so it's very difficult to take a long-term view.
"It would be wrong to support two sites if there is only one going to be viable in the long run. So at the moment we're focusing on Sutherland as a launch facility."
However, Shetland Space Centre director Frank Strang doubted whether the Melness initiative would be ready to launch in 2021 because of planning and legal issues.
He said: "You've got 40% minimum of the local community in Melness don't want it, you've got a bombing range that's just next door to it which means you've got airspace issues, you've got nesting eagles, you've got all sorts of stuff.
"The issue for me is that it's going to take time to resolve those issues."
He added: "My belief is, okay, if there's enough business out there to support more than one site, it's fantastic for the Highlands.
"But if we're not there for the first ones, we're going to lose out, and people are looking at Norway and Sweden and elsewhere.
"HIE are putting all their money into a site that potentially will not be ready in time. So why are you not spreading the bet? Why are you not supporting us?"
Professor Malcolm Macdonald, director of the Scottish Centre of Excellence in Satellite Applications and a non-executive board member of the UK Space Agency, said he did not have a preference on the location.
He added: "As long as it happens, it will be fantastic."
"I think it's quite possible that we could have two that are licensed. I think certainly across the UK I would expect that to be a possibility.
"I think there's also a possibility that you could have one or two horizontal sites emerge as well, perhaps Prestwick and Cornwall, or something like that.
"That would be them being licensed. Whether it was economically viable for them to then build a sustainable business case, I think is more questionable.
"I would expect if you ended up with multiple spaceports being licensed, there would be some rationalisation down the line, but I think what everybody wants to avoid is investing in any facility that has one launch and then nothing more happens."
Joanne Wheeler MBE, a director of the Alden consultancy who previously worked for the European Space Agency, said: "I think there is potentially room for two launch sites, but I think it's really important that the UK Space Agency and the government are very transparent in regard to their activities. That includes HIE.
"I think it's important to give stakeholders confidence that the regulations are non-discriminatory and transparent, and the selection choices were based on proper due diligence, are non-discriminatory and transparent.
"I think we need to look at the market demand but, if we do the right thing, then yes, potentially there could be two."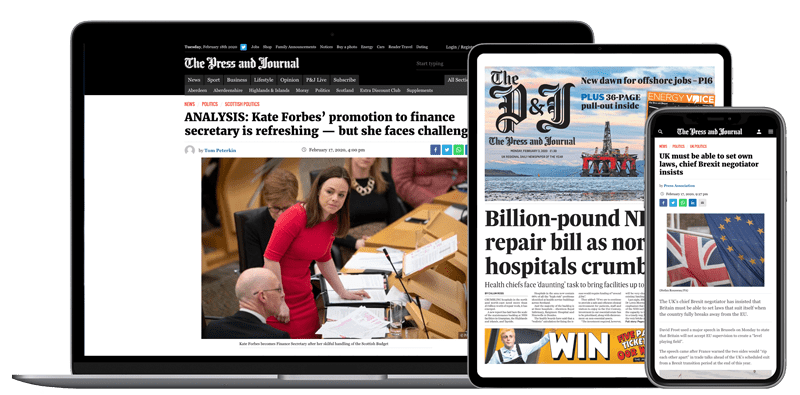 Help support quality local journalism … become a digital subscriber to The Press and Journal
For as little as £5.99 a month you can access all of our content, including Premium articles.
Subscribe