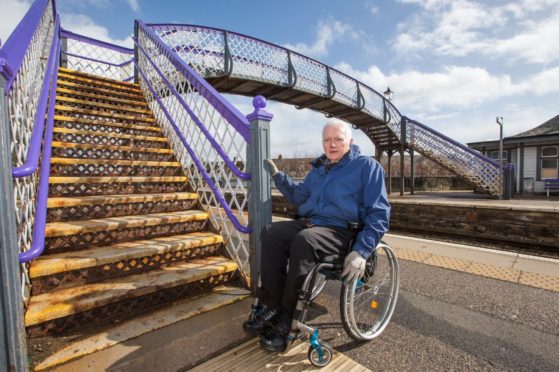 Passengers wanting to catch a train from a Highland station are being left stranded due to a signalling convention on the railway.
A timetable on the Nairn to Inverness line introduced in December  had hoped to improve services for as many passengers as possible – however, slow walkers, and those who are mobility impaired may struggle to either get on, or get off the platform depending on where the train chooses to stop.
Nairn Access Panel chairman Seamus McArdle said he has written to the rail company asking them to explain why people with mobility issues are being left behind.
Mr McArdle said: "There has been a drop in accessible services from 58% to just 20%.
"All passengers who are unable to use the footbridge have to ensure that the train they use for the return journey from Inverness will return to the platform they departed from, i.e. Platform One.
"On the old timetable five of the 12 trains from Inverness used Platform Two so that they could cross with trains bound for Inverness.
"This resulted in passengers needing to use the footbridge to cross the tracks back to get back to Platform One,  where they started their journey.
"This is despite the millions spent to install a second track at Forres to enable trains to cross.
"In practical terms, only three trains from Inverness are accessible to disabled people wishing to return to Nairn to the platform they departed from. "
He said the lack of step free access across the tracks within the station in the 21st Century is "simply not good enough".
Mr McArdle continued: "The rail service is a public service and should be for everyone.  The work at the new station at Forres demonstrates what can be done.
"We have to demand equal treatment for the people of Nairn."
A ScotRail spokesperson said: "We are committed to making the railway open and accessible to all, and provide a free assisted travel service to customers who need a little extra help. Customers can contact our Assisted Travel team at scotrail.co.uk/accessible-travel or by calling 0800 912 2901.
"December saw the first stage of improvements to our timetable, with more work to deliver for our customers over coming year. These improvements will deliver more seats, faster journeys and more services for our customers."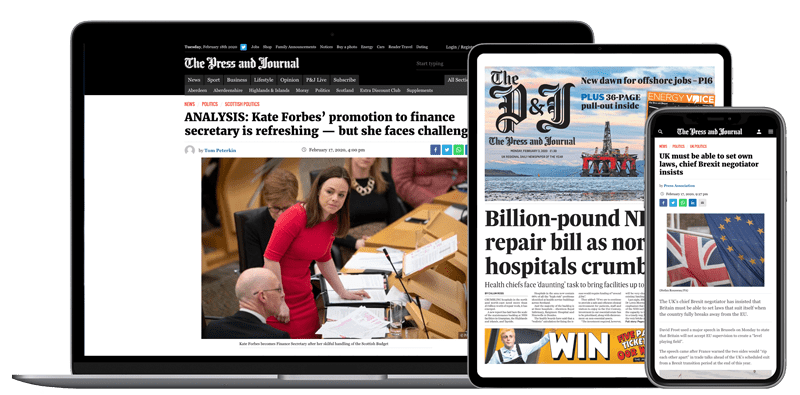 Help support quality local journalism … become a digital subscriber to The Press and Journal
For as little as £5.99 a month you can access all of our content, including Premium articles.
Subscribe