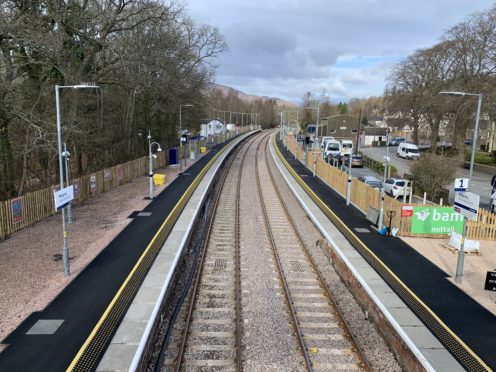 Network Rail has completed a £57 million upgrade on the Highland main line between Inverness and Perth.
Benefits to passengers from the upgrade will include more services, quicker journey times and improved station lengths, and will now see an hourly train between the cities.
The Scottish Government-funded project focused on Aviemore and Pitlochry stations remodelling and extend tracks and upgrading signals to help trains to move more efficiently along the rail corridor.
Journey times will be reduced by around 10 mins.
Along with the introduction of new trains, it is hoped  to create a more attractive public transport choice for communities along the line.
Matthew Spence, route delivery director for Network Rail, said: "We are delighted to have completed work on this vital rail corridor on time and on budget. This investment will help to deliver additional capacity and journey time improvements to support both passenger and freight growth.
"We appreciate that this work has at times been inconvenient for those travelling on the route as unavoidably, we had to close the line for periods to deliver these enhancements.  However, we hope that the longer-term benefits that the work enables; more services with journey time improvements, will prove to be worthwhile."
Bill Reeve, Transport Scotland's director of rail, said: "Passengers will welcome the news this infrastructure work has been completed on time and well within budget.  The original budget for this programme was £117 million and current anticipated costs are less than half that at £57 million. Network Rail is to be congratulated for this efficiency.
"This will allow the roll out of improved ScotRail Inter7city services as the re-engineered High Speed Trains are delivered.
"We continue to press the rolling stock overhauler WabTec to deliver these much-needed trains, so the value of this investment can be realised at the earliest possible opportunity and for many years to come."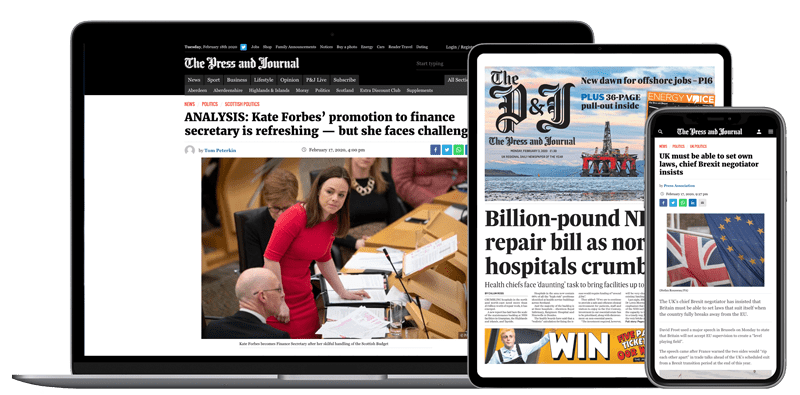 Help support quality local journalism … become a digital subscriber to The Press and Journal
For as little as £5.99 a month you can access all of our content, including Premium articles.
Subscribe