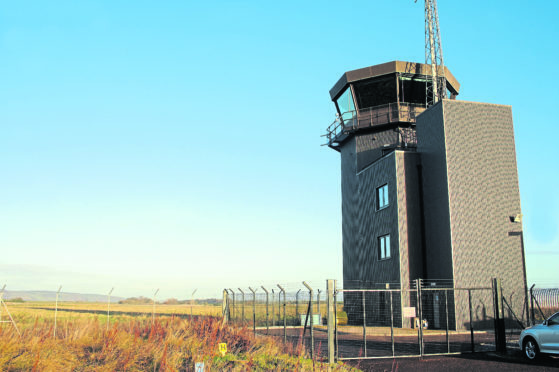 Highland airport bosses and union chiefs are being urged to end a bitter dispute over air traffic controllers' pay which would cost taxpayers up to £500,000 a year if their demands were agreed.
Strike action is looming at airports across the Highlands and Islands as both sides fail to reach a compromise – threatening travel chaos across the north for families, businesses and tourists.
Industry sources have based the estimated £500,000 figure on the current salaries of around 80 staff who are earning between £58,000 and £73,000.
---
>> Keep up to date with the latest news with The P&J newsletter
---
The Scottish Government – who own Highlands and Islands Airports Ltd (Hial) – insist a pay rise implemented for all airport staff was "significant" and "fair" in the face of UK Government budget cuts.
But the Prospect Union is seeking an above-inflation 10% salary increase for air traffic control officers (ATCO) to bring them in line with private sector colleagues across the country.
Industrial action with Hial comes as Unite union members at Aberdeen Airport decide next month whether or not to strike due to the threat of losing their final salary pension scheme.
There are currently around 80 ATCOs employed by Hial, earning between £58,000-£73,000, and the demand for a double-digit pay rise is estimated to cost up to £500,000 for 2018/19 and future years.
The controllers begin work-to-rule action in protest on Monday, with a 24-hour strike planned on April 26.
North Conservative MSP Edward Mountain said: "A resolution must be found urgently to break the deadlock.
"It is clear that industrial action will heavily inconvenience families, businesses and tourists with major travel disruption across the Highlands and Islands.
David Avery, Prospect negotiations officer, would not be drawn on the financial impact for the taxpayer over the pay demand, but said: "HIAL has been underpaying its controllers compared to the market for more than a decade.
"This is causing significant recruitment and retention issues and if we don't address it, the disruption we are already seeing at some airports due to staff shortages will get worse.
"The only way to address the problem is through an increase in pay and that does have a cost associated with it.
"We call on Scottish Ministers to free HIAL's hand and allow it to come to the negotiations at ACAS with the full freedom to negotiate a deal which will resolve the dispute and avert the planned action."
A Scottish Government spokesman said: "It is disappointing to see the union announcing industrial action, which will clearly impact passengers.
"Hial has implemented a pay rise for all staff, which is a significant improvement on previous years, as well as significantly increasing their contribution to their pension scheme in order to maintain this benefit for employees. Staff also continue to receive generous annual leave, sick pay and other allowances."
He added: "In the face of the UK Government's continued budget cuts, the Scottish Government delivered a distinctive and progressive Pay Policy for 2018/19 – one which is fair, supports those on lower incomes and protects public sector jobs and services while delivering value for money for the people of Scotland."
A Hial spokesman said they "remain committed to engaging with Prospect to resolve the pay dispute".
He added: "We have scheduled a meeting with Prospect and the Advisory, Conciliation and Arbitration Service (ACAS) on April 9 in a bid to reach a mutually agreeable solution.
"We anticipate there will be some disruption as a result of the work to rule and apologise in advance for the inconvenience this may cause."
A spokesperson for HITRANS, the regional transport partnership for the Highlands and Islands, said: "It is unfortunate that this action has not been averted and we hope conciliation can reach a compromise that brings an end to the uncertainty for air travel in the region."