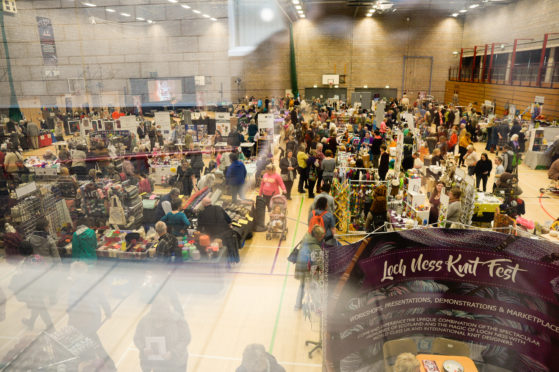 The line-up for a major knitting festival – attracting crowds from across the globe and boosting the local economy – has been announced.
Loch Ness Knit Fest has just published their highly anticipated 2019 programme.
It is an event that has grown from strength to strength over the last three years, establishing itself as a must-see celebration of all things yarn.
Record numbers of thousands flocked to last year's festival from over 22 countries.
The event was first inspired by another knitting festival, Strikkefestival in Denmark, which has been running for a decade and attracts more than 7,500 people from across the world to the small Danish island of Fano each year, boosting the local economy by more than £4 million.
This year, the Loch Ness event returns to the Inverness Leisure Centre in October.
It promises an enhanced five-day programme with over 20 workshops, more than 60 vendors in the marketplace, demonstrations, mainstage entertainment, sightseeing tours and evening events including a Highland feast, ceilidh and knit-along with Danish Designer Christel Seyfarth.
She said "I've attended Loch Ness Knit Fest since the beginning in 2016 and it's always such a joy.
"I bring a significant group of Scandinavian knitters with me each year and they've simply fallen in love with all that Scotland has to offer. We're really excited to start planning our trip for this year's event".
---
>> Keep up to date with the latest news with The P&J newsletter
---
Festival director Cecilia Grigor said "When we first started this event we never imagined it would grow to this size and pull in so many different nationalities from all over the world.
"It's quite incredible. We're delighted to welcome so many visitors to the area and offer them a truly memorable experience.
"Although it's all about the wonders of knitting and yarn, the cultural elements of the event help to give people a good dose of highland hospitality.
"We bring together a mix of traditional and contemporary music, spectacular Highland dance, tasty food and a warm welcome.
"We encourage locals to join like-minded yarn lovers from all over the world as we come together in October for a spectacular international celebration of knitting".
Also attending is Shetland-born Elizabeth Johnston who teaches spinning and knitting and is also a successful author.
John Glenn presents a knitting podcast called Beardychiel's Knitting Banter as well as organising international knitting retreats and producing his own Caithness Croft Yarn.
Deborah Gray started knitting in the 1970s and speaks of her 'fascination with the whole process of transforming raw materials into beautiful useable fabrics'.
Hazel Tindall particularly loves knitting Fair Isle and she was previously crowned as the world's fastest knitter.
Stephanie Hoyle will teach an introduction to Gansey knitting. Ganseys were working garments worn by fishermen so designed to be hard wearing and warm.
Tania Ashton Jones returns to Loch Ness Knit Fest with her sell-out class in Dorset Buttony techniques.
Amy Davidson, of the woolly business named Fluff, ventures north from East Lothian to teach for her Loch Ness Knit Fest debut.
For tickets and more information about Loch Ness Knit Fest visit www.lochnessknitfest.com.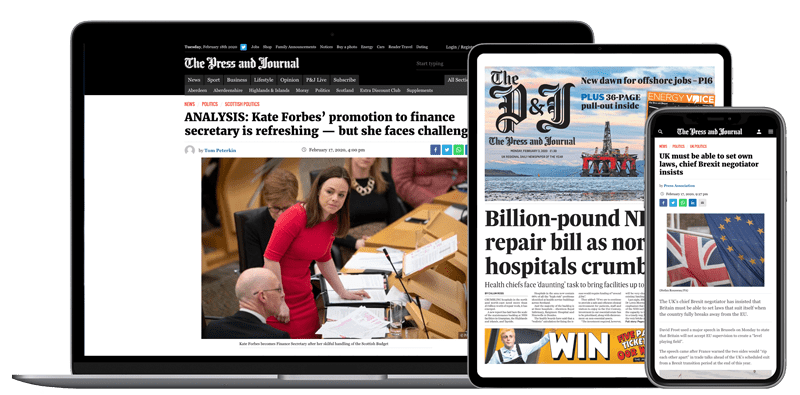 Help support quality local journalism … become a digital subscriber to The Press and Journal
For as little as £5.99 a month you can access all of our content, including Premium articles.
Subscribe