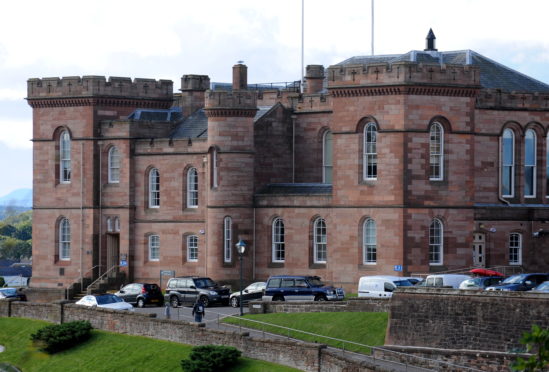 A Ross-shire woman forced her way into a man's house with a knife and threatened to kill herself if he would not commit to a relationship with her.
Due to the nature of the incident, sentence had been deferred by Sheriff Margaret Neilson on Monika Mularska, 33, for a psychologist's report from Poland.
However, it was ignored after concerns over the translation.
Inverness Sheriff Court previously heard that Mularska, of Windsor Place, Conon Bridge, knew the man as an aquaintance through their health club.
The court was told that Mularska believed there was an on-going relationship with the man but he denied it.
She had admitted illegal possession of the knife on August 3 last year and a charge of stalking the man between August 2 and August 3 at his home in Maryburgh.
Depute fiscal David Morton said that Mularska went to his house and knocked on the door.
He added that the man asked her what she wanted and she said she wanted to speak to him.
"He asked her to go away but she loitered around outside and returned later forcing her way into the property. She began banging her head on the wall and was lying on the ground in the hallway. She was shaking almost as if she was having a fit."
The fiscal said he telephoned the police and Mularska ran to the kitchen and grabbed a knife. She then threatened to kill herself unless he entered into a relationship with her.
The fiscal said she pressed the knife against her body then the householder noticed something written on his window in lipstick reading.
The message read: "Love you and forgive me forever,".
Mularska left the property and was traced by police a short distance away.
Mr O'Dea said: "She was under the impression that a relationship if you can call it that was on-going. When he made it plain that he no longer wanted to see her, she was not able to accept it and driven by upset and bewilderment, the offences occurred.
"She is resolute that this type of thing will not happen again and wishes to put this behind her."
Banning her from approaching or contacting the man for a year, Sheriff Neilson placed Mularska under one year's supervision and ordered her to carry out 100 hours of unpaid community work as an alternative to custody.