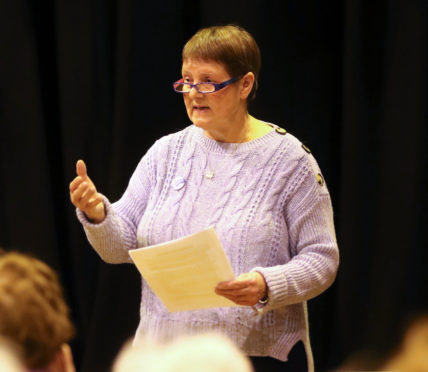 Highland councillors have accused the authority's administration of "running amok" with public funds over its handling of a controversial arts project on the River Ness.
One Inverness councillor said they needed "to be stopped in their tracks", while another said they were acting like a "bureaucratic juggernaut".
A new group has been formed to seek transparency and answers from Highland Council over the £240,000 project, which includes an artistic wall on the banks of the river.
At a public meeting at the city's Spectrum Centre – attended by around 70 people – organisers of OpenNess stated they are not opposed to public art but feel the My Ness project has been "snuck through the system", with council officials passing the planning application under delegated authority leaving councillors and community councils in the lurch.
Councillor Ken Gowans suggested Highland Council had acted in a manner that was in fitting of a "bureaucratic juggernaut", with councillor Bill Boyd stating "unlike President Trump, I don't want a wall".
Councillor Ron McWilliam added: "The OpenNess group have highlighted the fact that a small clique of administration councillors are now running amok with the Inverness Common Good Fund and need to be stopped in their tracks."
Evelyn Grant, one of the founding members of OpenNess, said: "For me, this is about participatory democracy. When you look at something like Brexit, if people are feeling disempowered at this level then no wonder everybody is questioning what is happening at a higher level.
"Democracy starts here. We are looking for transparency and answers. When you have got councillors who don't know how a decision has been made, in their name, is that not pitiful?"
Despite those gathered largely opposing the development, one man, former councillor Thomas Prag, expressed the project has his full backing.
An invitation was extended to all Inverness councillors, delegates of the Highland Council's hierarchy and planning authority to attend the meeting, however, only councillors Bill Boyd, Ken Gowans, Andrew Jarvie and Ron MacWilliam were in attendance, with all four on side with OpenNess in rebutting the proposed plans.
Inverness Angling Club president Graham Mackenzie echoed concerns of being left in the dark throughout the process.
Mr Mackenzie said: "From the meetings we have been involved in, we have had no proper consultation. Anything we have been told has been rescinded at the next meeting and we are in the same boat as you."
A Highland Council spokeswoman said: "All the minutes and decisions of the Inverness City Arts Working Group are reported to the City of Inverness Area Committee for consideration and approval. The latest minutes were approved at the CIA Committee on Thursday, 21 February 2019."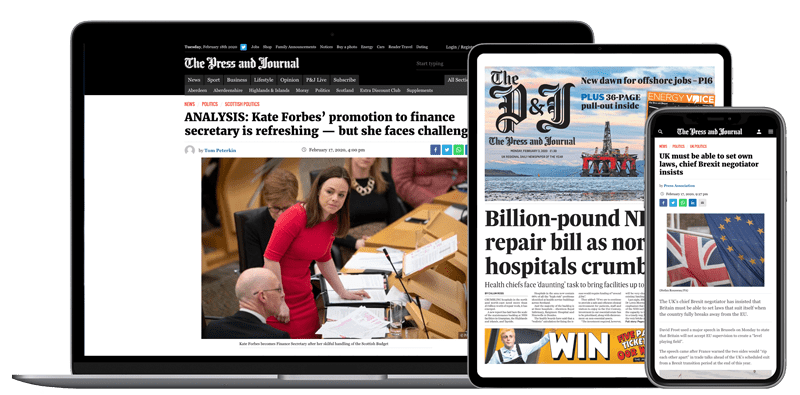 Help support quality local journalism … become a digital subscriber to The Press and Journal
For as little as £5.99 a month you can access all of our content, including Premium articles.
Subscribe