Council leaders have welcomed the introduction of a new Inverness to Heathrow service this week that will allow commuters to send a working day in the capital.
The new flight schedule, operated by British Airways, is set to welcome an increase in passengers of around 30% between the two cities, with three return services taking place on weekends, and a double service running from Monday to Friday.
From October, British Airways are to operate a twice-daily service seven days a week.
Leader of the Highland Council Margaret Davidson said: "This is great news for the Highland economy which will go a long way to meeting the needs of the region's business sector and provide a boost to our tourism industry.
"It's been more than 20 years since an early-morning flight between Inverness and London Heathrow was provided and this new British Airways service will be warmly welcomed by the Highland business community as it allows people like myself to attend important meetings in London and return the same day without wasting precious time and resources."
Provost of Inverness Helen Carmichael said: "Tourism is a major contributor to our economy and we look forward to welcoming an inflow of new visitors to Inverness and the Highlands, such as Londoners on long weekends or international visitors using the new service as a direct interconnecting route via Heathrow."
Allan Henderson, chairman of the Highland Council's development and infrastructure service and the chairman of HITRANS, welcomed the announcement, adding: "British Airways are filling a gap that has been in the market for a long time and it's up to us now in Highland to use the service to demonstrate our demand and desire for the service."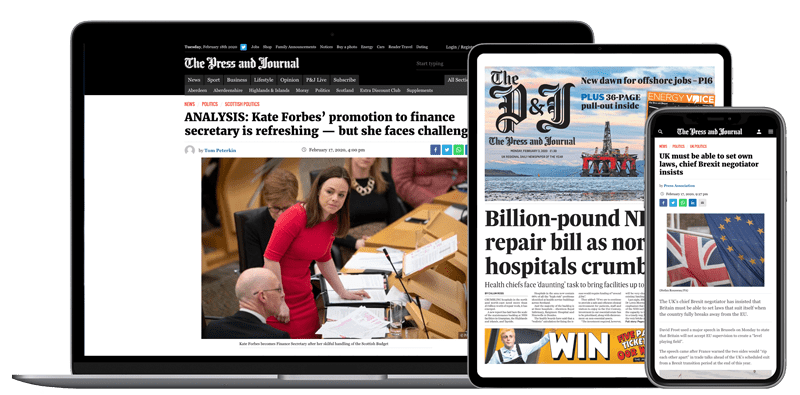 Help support quality local journalism … become a digital subscriber to The Press and Journal
For as little as £5.99 a month you can access all of our content, including Premium articles.
Subscribe