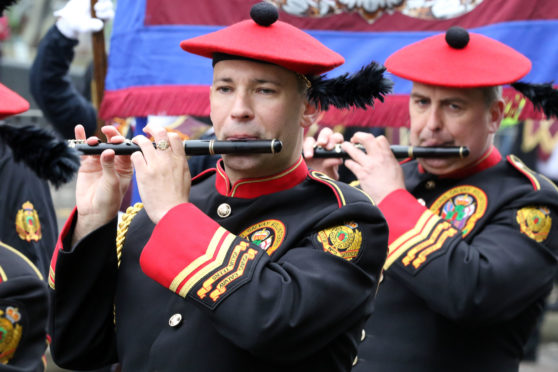 A loyalist march passed through the heart of Inverness without incident at the weekend, following an outcry against it taking place.
The Apprentice Boys of Derry parade was organised by the Inverness Campsie Club and required numerous road closures and diversions to be arranged for the one hour and 20 minutes it lasted on Saturday.
The march was described by opponents as "celebrating bigotry and intolerance", and Highland Council's decision to allow it was called into question.
Parade divides Inverness as Highland Council blamed for allowing Derry march in the city
However, a council spokeswoman yesterday stressed that the parade was approved by police, with the authority complying with regulations by temporarily closing roads in the city centre and alerting the public to the disruption.
Despite the controversy, police reported that no disturbances took place.
A spokeswoman for the force said: "The event took place with no reported incidents."
About 100 onlookers turned out, and took a relaxed approach towards the parade.
Ruth Clayton, 27, said: "It doesn't bother me.
"You're allowed free speech and people can parade about if they want to, so long as I'm allowed to believe what I want to believe as well.
"They are not doing anyone any harm."
Warehouse worker Peter Deigan, 52, said: "I agree with the council giving the go-ahead.
"If you're going to ban one parade then you have to ban them all.
"I can see the point of the people calling for the parade to be banned, but where do you draw the line? Some people want it here. I've never seen any trouble."
One attendee, who wished not want to be named, said: "If it is going to cause ructions then maybe there should be consultations with the public.
"But people should be able to express themselves about things that have happened in history."
The Inverness Campsie Club, which is one of 39 affiliated groups to the Apprentice Boys of Derry, last held a parade in the Highland capital in 2017.