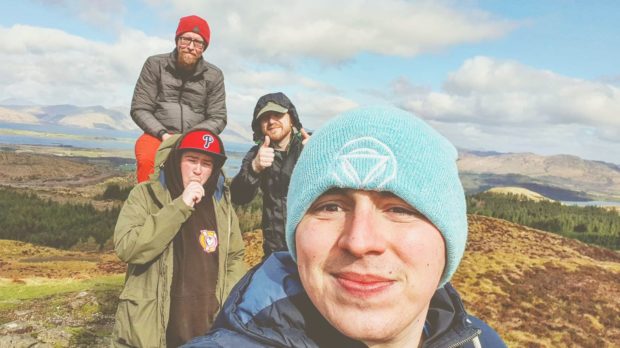 A group of music fans from Oban are planning to scale the heights of Ben Nevis to raise awareness of mental health problems and suicide.
Five musicians are climbing Ben Nevis in July in memory of Frightened Rabbit front man Scott Hutchison, who took his own life last year.
The quintet aim to raise £3,000, and will split the money between Campaign Against Living Miserably, The Scott Hutchison Fund – a mental health charity in memory of the late singer – and Martyn's Monday Club, a peer-to-peer support group in Oban.
The idea for the climb came from Kevin Smith, a guitarist and songwriter from Oban.
Mr Smith said: "We set up the climb to raise awareness of mental health issues.
"I am a huge Frightened Rabbit fan and had met Scott before – he was a really genuine, nice guy.
"When I heard the lyrics of his songs they really talked to me. The lyrics were about what it is like to be a man, and masculinity in the world today. He was singing about things that no one else was.
"One song in particular spoke to me about how to rebuild my life after a bad breakdown.
"When I found out he had committed suicide, his death really touched me, as I am someone who has suffered from social anxiety disorder and depression.
"Some days I find it impossible to go outside, far less up the highest mountain in Scotland.
"But I really felt that I needed to do something to help others and raise awareness of the mental health problems that can affect us all.
'When talking to some friends, who I have met through music, they jumped at the chance to get involved.
"Then someone suggested why don't we bring our guitars to the top of the mountain and play a Frightened Rabbit song? It just seemed like the perfect way to pay tribute to Scott.'
The charity climb, which will take place on July 20 and will be known as The Mass-Height Organ Fight after one of Frightened Rabbit's best known albums, The Midnight Organ Fight.
Mr Smith will be joined by Oban musicians Kevin Irvine, Paul Storr, Andy Bruce and Aaron Fortson III.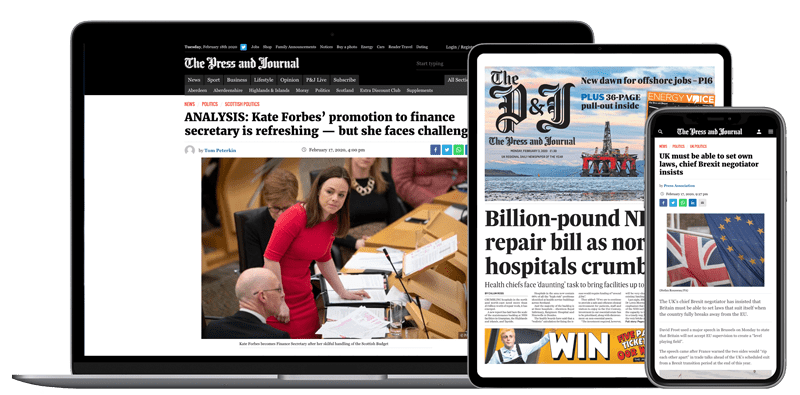 Help support quality local journalism … become a digital subscriber to The Press and Journal
For as little as £5.99 a month you can access all of our content, including Premium articles.
Subscribe