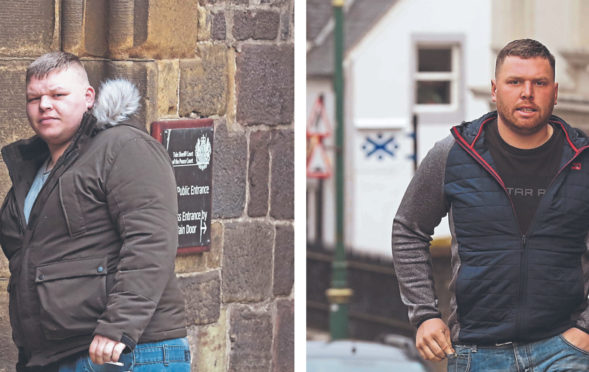 A former police sergeant's wife feared she would be thrown off a bridge after she confronted two brothers involved in a feud with her family.
Tain Sheriff Court heard yesterday that the bitter dispute involved two rival hauliers in Sutherland. One firm is run by the Shaw family and the other by a relative of husband and wife Graeme and Lorraine Askew.
Fiscal depute Roderick Urquhart told Sheriff Chris Dickson that the incident in the early hours of December 16 began when Mrs Askew stopped a car occupied by 25-year-old Ross Shaw, 27-year-old Stephen Shaw and their father Mark, 45, in Bonar Bridge.
The court was told she hammered her hands on the bonnet and demanded to know: "What's going on?"
Mr Urquhart went on: "The two accused got out and Stephen Shaw was filming events on his phone. Mrs Askew seized hold of it and threw it in the water.
"The two accused seized hold of her and pulled her the width of the road, with Stephen Shaw shouting: 'Throw her over the bridge.'
"Mr Askew was some distance away and heard his wife screaming. He saw her next to the bridge railings and as he ran towards them, she shouted that they were trying to throw her over the railings.
"He shouted: 'Get off my wife' which had the desired effect." Mr Urquhart continued.
The prosecutor went on: "Both then turned their attention to him with Ross Shaw striking him with full force on the nose. It was broken and later required to be reset.
"Mrs Askew and Mr Mark Shaw pulled the two accused back from Mr Askew, the pair got in the car and drove off. Mrs Askew told police later that if it was not for the father's intervention, she didn't know what the outcome would have been."
Both Shaw brothers admitted behaving in a threatening or abusive manner, seizing Lorraine Askew by the body and uttering threats of violence.
They also pleaded guilty to assaulting Mr Askew and striking him on the head to his injury. Although Ross Shaw, of Bonnie View, Kincardine Hill, Ardgay, threw the punch that caused the fracture, it was accepted by the court that Stephen Shaw, of Larch Grove, Ardgay, was "art and part" guilty.
Ross Shaw's lawyer, Rory Gowans said there was "long-standing ill-feeling between both families. Mrs Askew came on to the road and thumped the vehicle then matters degenerated and escalated.
"My client disputes that he had any intention of pushing her over the bridge but accepts something may have been said in the heat of the moment."
Stephen Shaw's solicitor Duncan Burd said: "His £800 mobile phone was thrown into the river by Mrs Askew. He also does not accept there was an attempt to throw her over the bridge.
"It has been explained to him that he is art and part guilty – he who flies with the crows, gets shot with the crows and Mrs Askew accepted to the police she had 'a bit of the red mist'."
Ordering both men to be under social work supervision and banning contact with the Askews for a year, Ross Shaw was also sentenced to 180 hours of unpaid work. Stephen received 100 hours of unpaid work. In addition, they have to pay Mr Askew £350 each in compensation for his injury.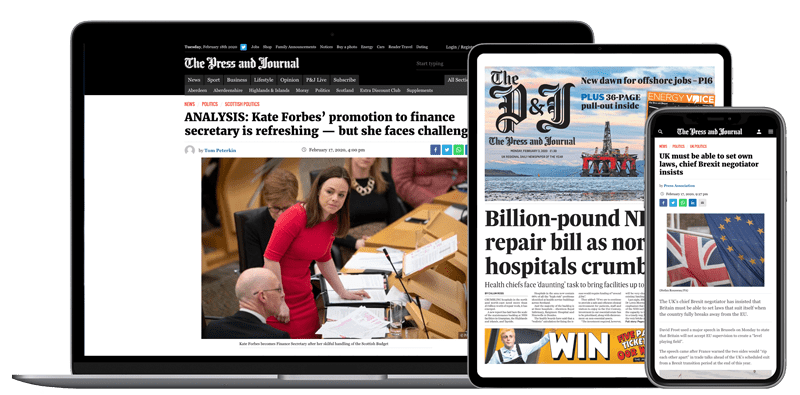 Help support quality local journalism … become a digital subscriber to The Press and Journal
For as little as £5.99 a month you can access all of our content, including Premium articles.
Subscribe