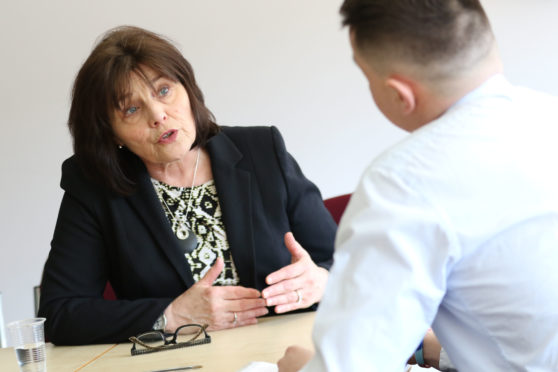 The results of an independent inquiry into claims of a bullying culture within NHS Highland is due to be delivered in the coming weeks, the Cabinet Secretary for Health has confirmed.
Jeane Freeman confirmed the review being undertaken by John Sturrock QC is due "shortly after the Easter break" as she visited health facilities in Inverness.
She revaled that the independent-led inquiry into the alleged bullying culture has heard from over 300 people – but local politicians have recently criticised the time it is taking to reveal the findings.
Last week, Edward Mountain MSP accused the state of showing "insufficient urgency" towards the matter. However, Ms Freeman praised the extensive efforts of Mr Sturrock to ensure the inquiry is thorough and fully representative.
Ms Freeman said: "I am surprised at the criticisms from MSPs as I have worked very hard to make sure every single one of them is kept up to date, so I am not sure what they are criticising.
"The reason it hasn't been as quick as people might have hoped for, is partly because of the very thorough job John Sturrock has done. He has, with his team, directly heard from over 300 individuals.
"If people are talking to you about feeling they have treated unfairly, you need to give them time to do that."
Ms Freeman yesterday signalled her intentions to issue the Scottish Government's response to coincide with the report's findings but has stressed that she wishes to bring the recommendations and plan of action back to those it directly affects.
She added: "I want it to come back here to NHS Highland, to meetings with staff and others to say 'Is this what you hoped it would be, are these actions the right ones and are there others you think should be taken?' so that it is actually owned here.
"Then my job is to make sure that, whatever is finally agreed, the board acts on that and in a timely fashion."
During her visit, Ms Freeman was accompanied by Iain Stewart, NHS Highland's chief executive and Kenneth McDonald, associated medical director of Raigmore Hospital, as she was taken on a tour of the hospital's emergency department, special care baby unit, new children's ward and paediatrics ward, before visiting the Centre for Health and Life Sciences and New Craigs in the afternoon.
Mr Stewart said: "I believe Mr Sturrock will have a good insight to what happened. It will be the one version of the truth and we believe he will have excellent recommendations for us to bring forward so that we can move forward as an organisation.
"More importantly we want to build a culture within our organisation that this organisation is a place where people want to work as an employer of choice, and is a great place for people of the Highlands to receive their care."