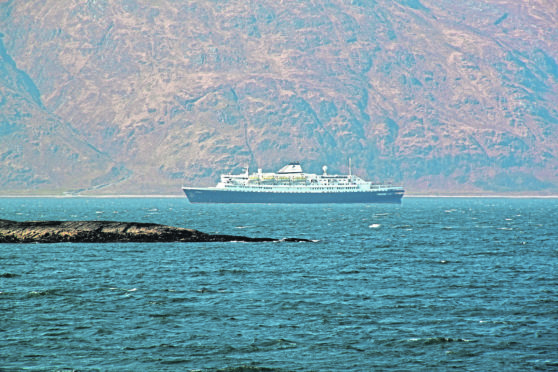 There was disappointment all round when the first "big" cruise ship of the season didn't make it into port in Fort William yesterday morning.
After several attempts throughout the day, the crew of MV Astoria abandoned their attempt to visit the Highland town.
Mike Hall, head of marketing at Astoria operators CMV said: "We are very disappointed that Astoria was unable to make her scheduled call to Fort William today.
VIDEO: Cruise liner fails to find way to shore in Fort William
"In spite of several attempts, the weather conditions today prevented a safe passage. The safety of our passengers and crew is always paramount."
The Scottish Highlands, Islands & Lochs cruise departed Poole Harbour on April 3 for a 10 night voyage with over 460 passengers on board .
Astoria has travelled from Tobermory and is going on to Greenock. The ship sailed to Oban instead of Fort William where many passengers opted to take a Glencoe scenic drive excursion
But when will the ship return to Fort William?
A spokesman for CMV said they have another stop planned at Fort William with Astoria next year as part of a Scottish Highlands cruise.
"Visiting Fort William and stopping overnight is a key part of the itinerary," he said.
PICTURES: Take a look inside the cruise ship that had to abandon its Fort William visit
"This particular cruise itinerary is fairly unique in cruising circles and has attracted many people who are visiting this part of Scotland for the first time."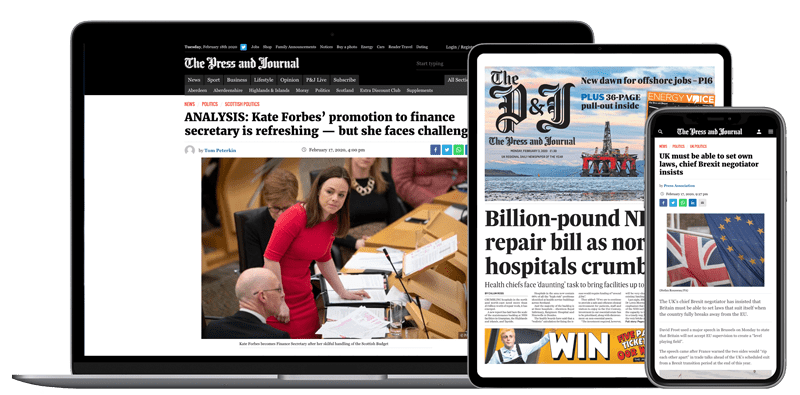 Help support quality local journalism … become a digital subscriber to The Press and Journal
For as little as £5.99 a month you can access all of our content, including Premium articles.
Subscribe