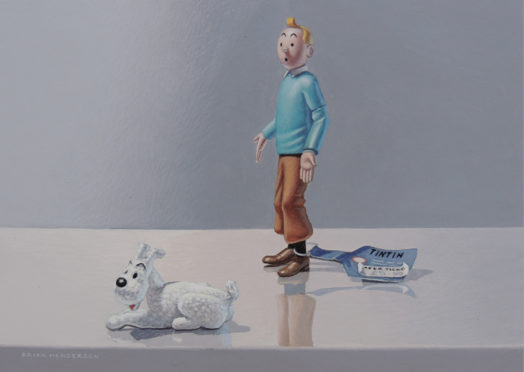 A picture-postcard fundraiser for a charity founded in the Highlands hopes to raise cash to keep people across the globe connected with art.
Resipole Studios and Fine Art Gallery in Ardnamurchan presents its second annual Postcard Show of small-scale original artworks, curated this year in support of the charity Room 13 international.
The show, that opened at the weekend, showcases more than 200 original works of art from a huge variety of UK and international artists.
A proportion from the sale of all artwork will go to the charity Room 13, which was founded in Lochaber and now provides creative studio space, as well as high quality art materials, equipment and mentoring to young people worldwide.
Room 13 was founded during the early 1990s, following a successful residency by locally-based artist Rob Fairley at Caol Primary School, Fort William the charity seeks to engage young people with the arts by giving them the space and guidance to create.
As the home of the original Room 13 studio, Caol is the touchstone of the organisation's international network.
Since moving into new purpose built studios on Caol joint campus in 2016, Room 13 Caol has been developing as a community facility.
Its work in Caol provides a model for creative and entrepreneurial education that engages children and young people in primary schools, remaining accessible to them as they move into secondary and further education.
Run by a dedicated team, many of whom are volunteers, with a professional artist in residence, the organisation now boasts 80 studio spaces worldwide, and gives young people the opportunity to become artists, thinkers and entrepreneurs.
As well as inviting award-winning artists to submit artwork to the show, the gallery posted an open call through Creative Scotland for contributions to the show and invited third year students from Ardnamurchan High School and members of Art Lochaber to contribute.
A spokeswoman for Resipole said: "The response to the call out has been phenomenal and, as a result, the range of artwork on display is extremely diverse and varied.
"Simply put, there is something for everyone."
The Postcard Show opened yesterday and runs until Friday May 10, the exhibition is running alongside Margaret Uttley and David Knight: Edge of Sight – Oir na Suil and gallery's The Spring Show.