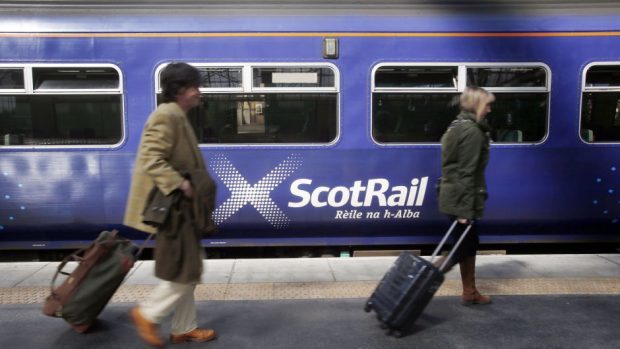 The success of a community rail partnership in the north has come in for praise after a new study unveiled volunteers give more than 400,000 each year to enhance railway stations across the UK.
The Value of Community Rail, produced by the Association of Community Rail Partnerships (ACoRP), highlights the positive work of the Highland Main Line Community Rail Partnership (HMLCRP).
The group was set up to encourage members of the community to get involved in improving the railway environment along the scenic route spanning 118 miles from Perth to Inverness, across eight of its stations at Dunkeld and Birnam, Pitlochry, Blair Atholl, Dalwhinnie, Newtonmore, Kingussie, Aviemore and Carrbridge.
Improvement works have seen changes to redundant buildings, implementing a library and preserving the heritage of the famed line, which is accessed by thousands each year, connecting each of the smaller villages and towns along the way.
Sally Spaven, chairwoman of HMLCRP, said: "The heritage aspect of this railway line is very important to our communities. That is uppermost in our minds, that we celebrate this great Victorian engineering feat and all the lovely buildings we have.
"Each of the communities along the line has a story, and that's what they want to protect. We've always had good passenger growth numbers on this line."
Initiatives carried out by HMLCRP  praised within the report include the installation of a bookshop at its Pitlochry station, where over £250,000 has been generated to benefit charities.
The report has been compiled by ACoRP to celebrate the number of community rail partnerships, which have increased by 50% since 2015, with the value of the work carried out by the army of 8,500 volunteers calculated to be worth an annual £33million.
Jools Townsend, chief executive of ACoRP, said: "Community rail empowers local people to have a greater stake in their local railways and stations and to access opportunities that may otherwise be out of reach, through sustainable and healthy means.
"The Highland Mainline Community Rail Partnership spoke passionately about the contributions made by community rail activities along the line, such as the bookshop at Pitlochry, where volunteers have raised more than £250,000 for charity, and the importance of promoting the heritage of the line, helping to boost sustainable tourism.
"There are now more than 1,000 community rail partnerships and groups across Britain, and thousands of volunteers benefitting their local communities.
"Community rail is playing a unique role, working at a grassroots level so more people can get around through sustainable travel, and helping people to connect with their locality and those around them."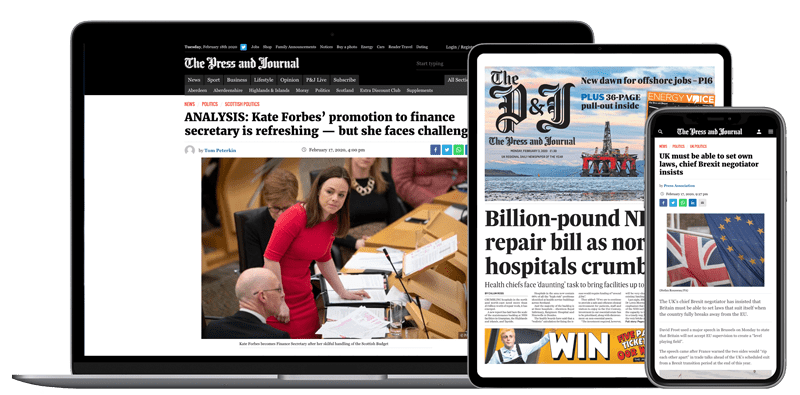 Help support quality local journalism … become a digital subscriber to The Press and Journal
For as little as £5.99 a month you can access all of our content, including Premium articles.
Subscribe