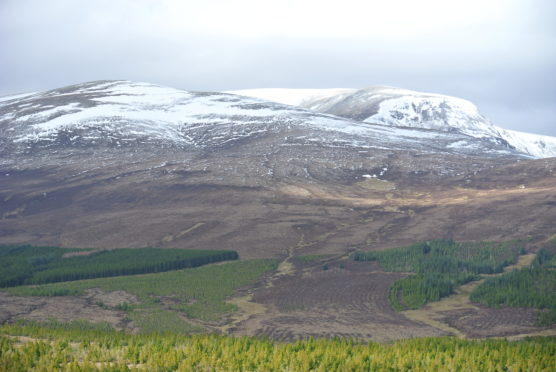 A north mountain rescue expert has warned climbers and walkers not to forget their winter equipment and vigilance just because it is Easter.
The warning comes ahead of the busy summer period, with mountain rescue teams reporting that an increase has been seen in previous years of visitors flocking to the hills.
Despite much of the north enjoying a relatively mild winter, Donald Macrae of Dundonnell Mountain Rescue Team has warned of the continuing dangers winter hazards still threaten to those seeking to make the most of the hills.
Significant patches of snow are still present across many peaks, with adventurers advised to plan ahead and ensure they are well-equipped for any problems.
Mr Macrae said: "Especially after a night frost, snow-covered slopes on the Munros and Corbetts still represent a significant hazard and we would urge hill walkers not to put their ice axes and crampons away for the summer just yet.
"Mobile phone mapping apps and GPS units can augment but are not a substitute for the traditional map and compass.
"In addition, good route planning, which also takes into account the fitness and experience of group members, can ensure that a day in the mountains will be memorable for the right reasons."
But Mr Macrae also threw in some seasonal advice.
He added: "Finally, even with snow still on the hills, now is the time to think about packing some sun protection in your rucksack.
"Heat exhaustion is an underestimated hazard in the Scottish mountains; a good sun hat and high factor sun cream should be considered essential in spring and summer – and keep hydrated too."
The plea from Mr Macrae has been echoed by bosses at Mountaineering Scotland.
Mountain safety advisor Heather Morning said: "Every year at this time, folk get into difficulties when encountering old snow patches. Sadly, a slip and subsequent slide in the wrong place does sometimes result in fatalities.
"My advice, if you don't have the kit or knowledge to deal with hard snow, is to adjust your plan and enjoy a day out on one of our fabulous lower hills or glens where there is no chance of encountering old snow patches.
"If temperatures at 900m are forecast to be below freezing then my advice would be to still have your winter kit with you – a rigid pair of boots, crampons and an ice axe."
A Mountaineering Scotland spokesman added: "On top of this advice, we want to remind folk to check the weather using MWIS or the Met Office mountain forecasts. At the moment it looks like the coming weekend will be broadly good weather, but best to check at the last minute too.
"And then – enjoy. We hope everyone has a great weekend walking and climbing in Scotland's mountains."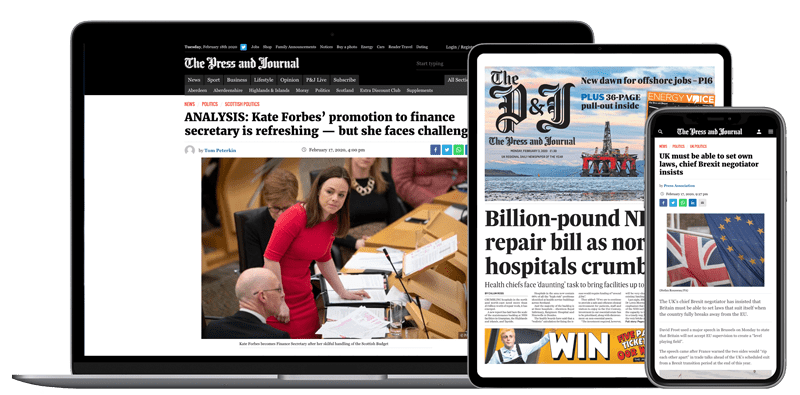 Help support quality local journalism … become a digital subscriber to The Press and Journal
For as little as £5.99 a month you can access all of our content, including Premium articles.
Subscribe