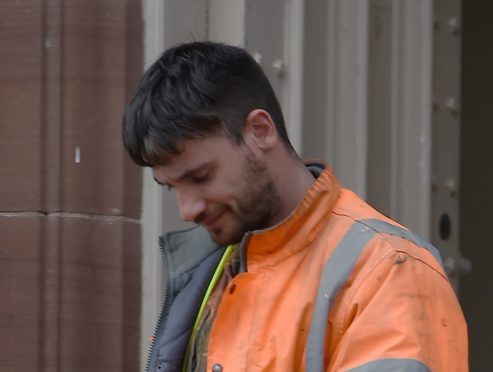 Handbrake turns on a Highland beach caused a motorist to overturn his car which then burst into flames.
But 27 year old forklift operator Allan Simpson managed to escape before his N registered car went on fire.
He then had to pay over £600 to have a local garage come out late in the night of June 6 last year to recover it before it was swept out to sea.
Simpson of Albyn Court, Nairn, appeared at Inverness Sheriff Court yesterday and admitted driving carelessly on Nairn's East Beach. However his financial woes continued.
Sheriff Eilidh Macdonald fined him £600 and banned him from driving for five months, which puts his job at RAF Lossiemouth now in jeopardy.
The court was told that Simpson and a friend had driven on to the beach to collect peat from a spot adjacent to the long stretch of sand.
After collecting their load, Simpson was seen to carry out two sharp handbrake turns in the sand. But the second ended in disaster when the car overturned.
Simpson got out and collected his cargo before the car erupted in a ball of flame.
Fiscal depute Niall Macdonald said Simpson phoned the fire brigade but the position of the vehicle made it difficult to effectively tackle the blaze.
"Sea water had to be used via a water pump. He later told police he was sorry and his manoeuvre was careless." Mr Macdonald added.
Defence solicitor Graham Mann said: "What he said to the police was an understatement. It is not unusual to see vehicles on the beach but they are usually 4×4 or official vehicles.
"However he was there for a purpose – to collect peat. But travelling on the beach comes with its own risks. He was on hard sand, and struck soft sand which caused the vehicle to topple.
"He paid for the recovery and if he loses his licence for any length of time – he already had seven points on his licence – it will make it difficult for him to travel to and from work."
Mr Mann asked for a short ban rather than six months under the totting up procedure, adding: "He has paid a price for this already."
Sheriff Macdonald told Simpson: "Nairn beach is a public place and used by a lot of people for recreation. This was foolhardy behaviour and resulted in dramatic consequences."