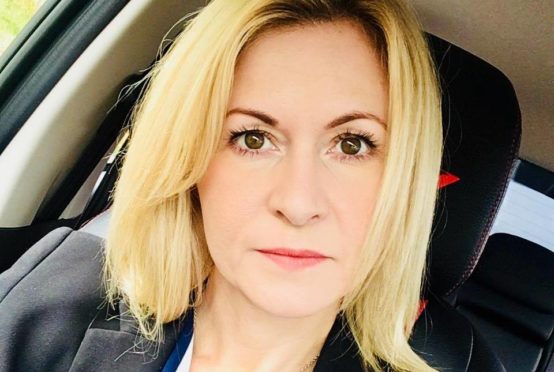 An MSP says he is "horrified" after a rock was thrown through the window of the home of an SNP local councillor while she and her family were asleep in the house.
Oban local politician Julie Mackenzie was in her house with her children and pets when the incident happened.
It is not known what prompted the attack, or whether it was targeted or random.
Police confirmed that at 5.10am on Wednesday morning, a vandalism happened in an area to the south of Oban, at the home of Ms MacKenzie, an SNP local councillor with Argyll and Bute, serving Oban, North and Lorn.
It is understood that Ms MacKenzie, her two school-aged children and her pets were asleep in the house at the time of the incident.
There has been increased police activity in the area, and patrol cars circling in the town. A specialist support unit was brought up from Clydebank to support Ms MacKenzie.
Condemning the attacker, Argyll and Bute constituency MSP, Michael Russell said: "I am horrified at this aggressive, and potentially very dangerous, attack.
"Everyone, elected politician or not,  should feel safe in their own house and I hope that whoever is responsible will be swiftly identified and brought  to court."
Ms MacKenzie is an advocate of women's rights, anti-bullying and has been at the forefront of a number of high profile projects in the town including a controversial bike park for young people, an anti dog-fouling campaign and has spoken out for wider understanding on the drug issues in the west coast town.
One resident who lives nearby said: "Everyone is talking about it. We live in a really peaceful place. You don't expect to be woken up after someone has had a rock thrown through their window.
"This must have been planned, because it was done before anyone was up this morning."
A police spokeswoman confirmed: "We were phoned at 5.10am on Wednesday morning to an incident of vandalism at a private home in Oban.
"Our inquiries are ongoing.
---
>> Keep up to date with the latest news with The P&J newsletter
---
"No one has been arrested or charged in connection with the incident at present."
She confirmed that specialist police officers had attended at the victim's home, and an investigation had been launched into the incident. It was also confirmed by officers that a rock had been thrown through the window. Subsequently the windows at the crime scene have been boarded up.
"Anyone with information should contact officers on 101 and ask for Oban Police Station."
An SNP spokesman said: "No one in politics should have to face this type of incident.
"We hope that all councillors across Argyll and Bute will condemn this. Julie has been in touch with party colleagues and we were reassured that the police reacted quickly and are treating the matter seriously.
"We will offer whatever advice and support we can to Julie, who's been in touch with us."
Asked what support it was putting in place for Ms MacKenzie, a spokeswoman for Argyll and Bute Council said: "We understand this matter is the subject of an ongoing investigation by Police Scotland so have no comment to make."
Ms MacKenzie was unavailable for comment.