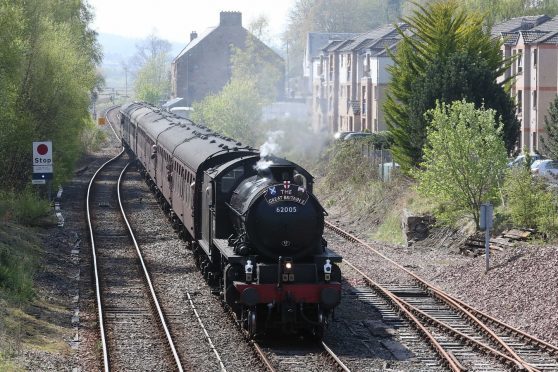 Commemorations will take place later this month to mark the 100th anniversary of the final journey of the World War One Jellicoe Express.
The Royal Navy train, named after Admiral Sir John Jellicoe who was a Commander of the Grand Fleet and who led the Fleet at the Battle of Jutland, travelled the 717 mile, 22-hour journey between London and Thurso daily during World War one.
The service was later revived during World War two transporting more than 500,000 military personnel between the two wars.
To mark the occasion, RSPB Scotland and the Flows to the Future project team will hold a series of free workshops, talks and old fashioned cakes at the charities Forsinard Flows Visitor Centre on April 30 from 2pm.
Hilary Wilson, Learning Development Officer for the Flows to the Future project, said, "It's wonderful to be able to remember this vitally important wartime train and the contributions military personnel provided. This is an opportunity for people to share their family stories and come together to mark this special anniversary."
Members of the public are invited to join the celebrations and workshops in the afternoon, when a plaque will be unveiled to serve as a permanent memorial to the Jellico Express.
The plaque is sponsored by Hitrans and was designed by Peter Needham from Westray for Another Orkney Production (AOP). Since May 2017, the centenary of the first Jellicoe Express service, AOP have been unveiling plaques at all of the other stations where the Royal Navy train stopped between London and Thurso. This event marks the unveiling of the final plaque along this historic route. Together these memorials make up a unique heritage trail for all to enjoy.