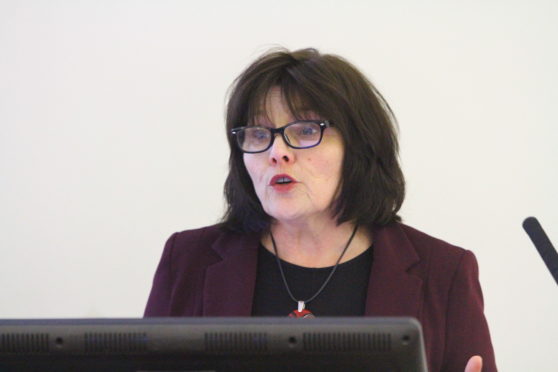 Members of the north health board awaiting the results of a high-profile bullying probe have received official letters warning them they may wish to seek legal advice.
The letters from the Scottish Government have been sent to a number of NHS Highland board members prior to the "imminent"publication of a report into bullying.
It is understood that the letters advise board members they may wish to seek legal advice prior to the publication of John Sturrock QC's findings on bullying.
Sturrock's inquiry involved more than 300 people give evidence to the Scottish Government-backed investigation.
NHS Highland whistleblowers hail top-level talks over an external investigation into the claims as 'the first time our voices have ever been heard'
It is understood that the letter reminds the recipients of the responsibilities of being a Scottish Government appointee to the board.
Board member Alasdair Lawton, chairman of staff governance committee and asset management committee, said he had received a letter from the Scottish Government, but was not seeking legal advice.
---
>> Keep up to date with the latest news with The P&J newsletter
---
He said: "Not sure everyone has got a letter, but there is a letter from the Scottish Government, but it would be unfair of me to tell you about it before I speak to my fellow board members.
"I am not seeking legal advice."
Adam Palmer, an employee director at NHS Highland since October 1 2013, and re-elected  for a further four years from October 2017 confirmed he had received a letter, but did not want to comment further.
A spokeswoman for NHS Highland said: "We have not distributed any letters to our board members. We are not aware of the letter, or who it has been sent to.
"We are anticipating the report imminently and we need time to look over the report, and to be able to respond to its findings.
"If bullying has been going on in NHS Highland, then it will not be tolerated going forward, and we will be putting steps in place to deal with it."
A Scottish Government spokesman said: "The Sturrock Review has concluded its extensive evidence gathering stages and a report is now being prepared for publication.  It is anticipated that publication will take place shortly after Easter.
"It would not be appropriate to provide further comment in advance of publication.
"The review's findings and recommendations will be considered in full and any appropriate action will then be decided upon."
A letter outlining allegations about bullying in NHS Highland was sent to newspapers last September and was was signed by three senior GPs and a consultant.
Dr Eileen Anderson, consultant radiologist at Raigmore and chairwoman of the Area Medical Committee; Dr Lorien Cameron-Ross, an out of hours GP at Raigmore and vice chairwoman of the Area Medical Committee, Dr Jonathan Ball, GP at Nairn medical practice and chairman of the GP sub committee and Dr Iain Kennedy, executive partner at Riverside, Foyers and Cromarty medical practices and professional secretary to the GP sub committee.
It is understood that the whistleblowers will not have sight of the report prior to its publication.