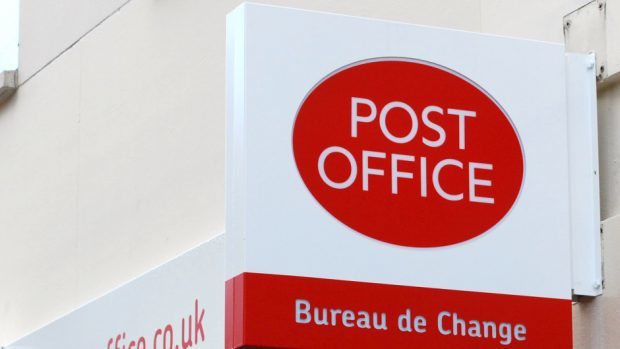 Highland post offices are "hanging by a thread" and need urgent support if they are to remain open, it has been claimed.
One sub-postmaster told the Press and Journal that the situation across the Highlands was "very quickly getting to the point of no return".
The comments come after an industry survey by the National Federation of SubPostmasters (NFSP) found that one in five post offices could disappear over the next 12 months.
Sub-postmasters complain that they have had to endure falling incomes and higher costs, low transaction rates for banking services, more customers using Royal Mail services directly via the internet and fewer using a Post Office card account.
Robert Cockburn, sub-postmaster at Drumnadrochit Post Office, said he would be reducing his opening hours from September due to the increasing costs and said if it did not improve "the next step will be to close altogether".
He said: "I've been here 11 years and I have had one week's holiday in that time, it's extremely difficult. We as the host shop are basically subsidising the Post Office, it just doesn't work.
"I have applied to the Post Office to allow me to shut my shop in the afternoons as of September because it's that bad.
"It's a combination of everything, the work that we have is very onerous and it does not pay enough money to cover your time. The business banking for example, we get paid 23p per £1,000 that we count, that's nothing.
"You think on minimum wage how long it takes you to count £1,000, if you make mistake or the customer's made a mistake you have to double check it."
Mr Cockburn, who runs the shop with his wife, accused the Post Office of "cutting at the margins to the detriment of sub-postmasters".
He added: "We get paid for taking a parcel over the counter, the Post Office took 6% away from us on that because they gave us a faster printer and said we could print labels faster, it is ridiculous.
"You've now lost your post office in Brora, Auldearn and you just have to look at the number of post offices that are for up sale in the Highlands and you will find that all of them are price reduced because people really struggle to get rid of them.
"It's in crisis and it's getting very quickly to the point of no return."
The Post Office last week announced that they will be raising the rates of payment that sub-postmasters receive for taking personal and business banking deposits, but Inverness MP Drew Hendry said more action was needed.
He said: "Rural post offices have been under enormous pressure for quite a number of years, many of them are struggling just to keep their doors open.
"I think the concessions that have been made by the Post Office in terms of the amount that is being paid is a start and welcome but goes nowhere near enough to compensate them for the hours that they put in.
"What used to be a very attractive job of running a sub-post office is now something that is really done as a service and often to the detriment of the earnings of the people involved."
---
>> Keep up to date with the latest news with The P&J newsletter
---
Mr Hendry also pointed out that the closures came against a backdrop of rural banks and cash machines disappearing. He said: "It really is a difficult time for the Highlands."
A Post Office spokesperson said: "We know that our branches are not immune to the pressures facing retailers across UK high streets. As a result of investment our network of over 11,500 branches is at its most stable for decades.
"We are committed to ensuring our postmasters receive a fair remuneration for the vital services they provide to customers. We announced at the NFSP conference significant increases for providing cash deposit services, this is in addition to other recent increases in banking services remuneration.
"We are working with postmasters and the NFSP to continue to review remuneration to ensure the network continues to thrive."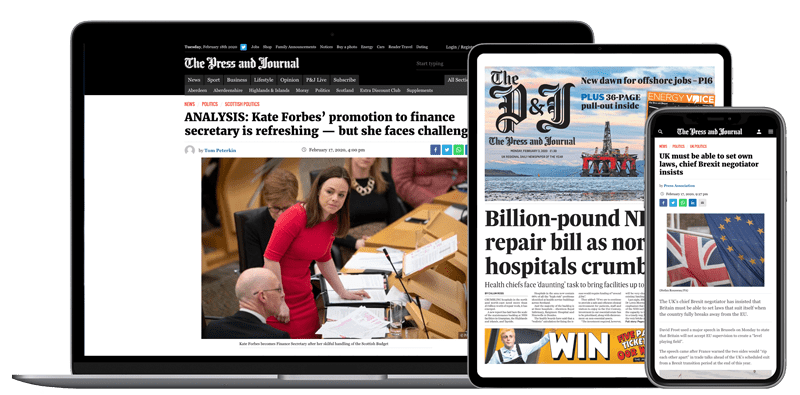 Help support quality local journalism … become a digital subscriber to The Press and Journal
For as little as £5.99 a month you can access all of our content, including Premium articles.
Subscribe