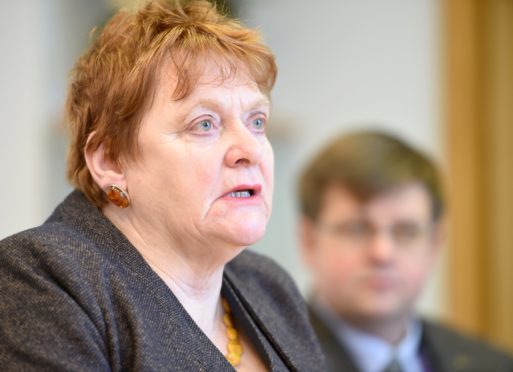 In the first part of this week's P&J series on local government finance, Calum Ross today finds out how council workforces have shrunk in recent years.
Shock new figures have revealed that almost 5,000 full-time council jobs have been axed in the north and north-east in a decade – including more than 900 last year.
A Press and Journal investigation last night confirmed that local authorities in northern Scotland are being hardest hit by the "severe" and ongoing public spending squeeze.

Seven councils in the area now have a total of 4,905 fewer full-time jobs compared to 2008/09 – meaning they have lost the equivalent of the entire staff at Perth and Kinross Council or Dumfries and Galloway Council.
And Aberdeen City, Highland, Moray and Argyll and Bute were the only four councils in Scotland to slash their workforce by more than 100 full-time equivalent (FTE) posts last year.
The largest reduction was made at Aberdeen City Council, where staff numbers fell by 329 FTE jobs – or almost 5% of the total – between 2017/18 and 2018/19, according to data it released under freedom of information (FOI) laws.
---
>> Keep up to date with the latest news with The P&J newsletter
---
It was followed by Highland Council, which shrunk its workforce by 225 FTE jobs, while Moray experienced the third largest reduction in the nation, losing 173 full-time workers, and then it was Argyll and Bute, which cut its employee numbers by 107.
Aberdeen City and Highland have now both reduced their workforce by a fifth since in a decade – a scale of cut that was matched only by Angus Council in Scotland – although some of the workers were transferred to arms' length bodies such as Sport Aberdeen and High Life Highland.
Even Aberdeenshire, which is the only Scottish local authority to have significantly grown its workforce in the last decade, lost 72 FTE posts last year.
Of all the authorities in the north, only Shetland Islands was among the majority of Scottish councils which either maintained or increased their staff numbers between 2017/18 and 2018/19.
Last night, Scottish Labour communities spokesman Alex Rowley said: "If the scale of job losses linked to local government cuts had taken place in any other industry the government would be setting up a task force, instead local communities have absorbed years of austerity."
Tommy Campbell, north-east organiser for the Unite trade union, said: "Not only have a lot of people left Aberdeen City Council through voluntary redundancy, other people are leaving because of the stresses and pressures.
"Although the workforce has been reduced, the workload has certainly not reduced.
"In fact the services that the public require are on the increase, particularly around housing and social services, and that's why we need government to invest in local councils, instead of disinvestment."
The number of actual workers no longer employed by the councils will be higher than the FTE figure, because one FTE job might have been carried out by two or three part-time staff.
The figures were released to the P&J by each council under FOI laws.
The Scottish Government also monitors local government staffing, comparing each quarter with the same quarter in the previous year, although the data is often rounded.
Its most recent figures also showed that Aberdeen City Council lost more staff last year than any other authority, but down by 220 FTE posts, while Highland was down by 80.
A spokesman for Aberdeen City Council said: "The financial constraints the council is operating under are severe – with reduced grant funding coupled with increasing costs and rising demand. "The introduction of a new operating model in 2017 was designed to better meet the needs of our customers whilst ensuring financial sustainability.
"As part of that a reduction in posts through voluntary severance, early retirement, the dis-establishment of vacant posts and management of new vacancies has been a vital component of measures to meet the significant savings required – with a £41.2million funding gap in 2019/20 alone."
A Highland Council spokeswoman said that 50 of its music tuition staff transferred to High Life Highland in the period, and added: "The council's overall staff numbers vary.
However the relative trend is downwards given the ongoing real terms reduction in funding. "The council is also holding some posts vacant, particularly over the latter months of the year, to bring down the council's overspend and to protect jobs and develop a more sustainable and flexible workforce."
A Scottish Government spokesman said: "We continue to ensure that our partners in local government receive a fair funding settlement, despite further cuts to the Scottish Budget from the UK Government."
He added: "We recognise that councils face significant financial pressures, however, the latest published statistics show that the total number of local government staff in Scotland actually increased over the year to the end of 2018."