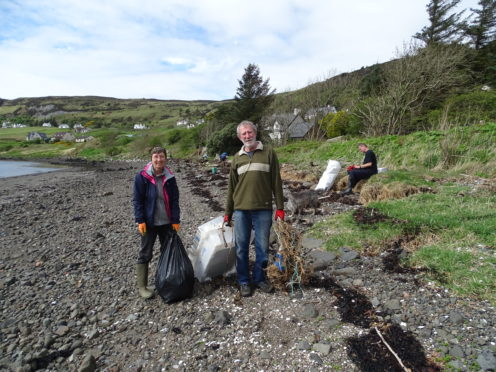 Scores of volunteers flocked to the shores of Skye's north end at the weekend to assist in a locally organised beach clean.
The Uig beach clean is an annual event and was organised by the Woodland Trust.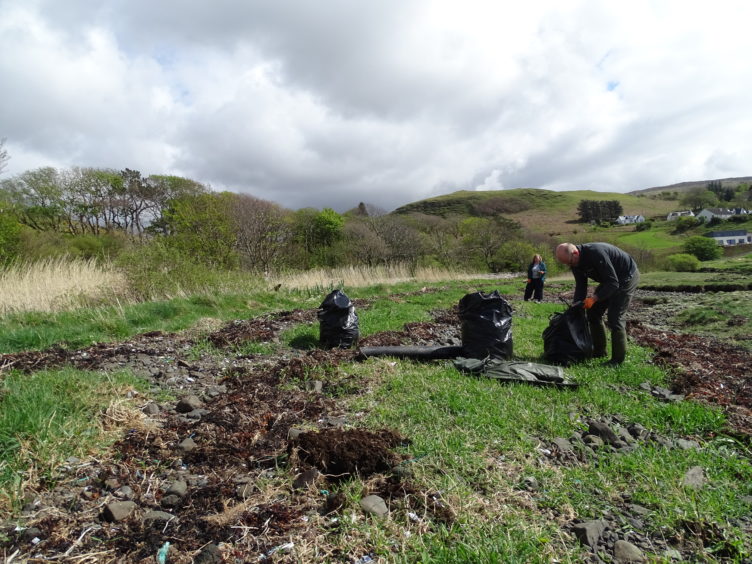 Members of the community were offered a pie and a pint in return for a couple of hours of their Saturday scouring the coastline, where they gathered numerous items including parts of a boat, tyres and, surprisingly, a full kitchen sink.
In total, 51 volunteers came out to aid the community organised event, organised each year by Woodland Trust volunteers Joy and Martin Lumb.
A full skip load of rubbish was collected by volunteers, with items discovered in the bay and surrounding wood.
Food and drink to feed the hungry band of volunteers was provided by Uig's Rankins General Store, The Cooperative Portree, Isle of Skye Brewery and The Cowshed Boutique Bunkhouse.