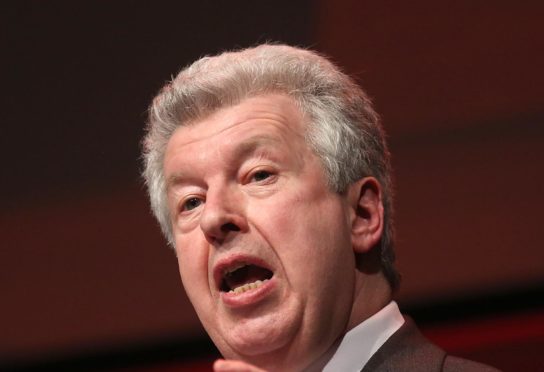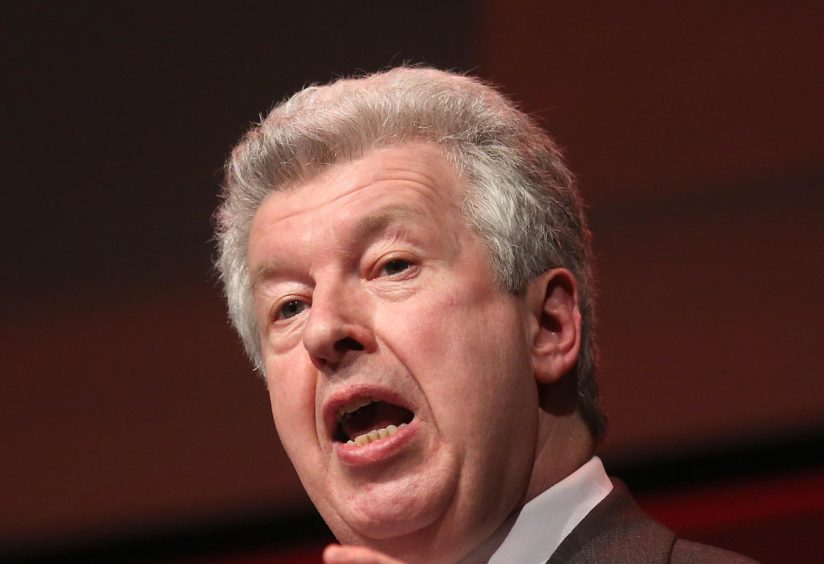 North councils have splashed out more than £1.5million in compensation payouts in the past six years – including for injuries at schools, flooding, pothole incidents and stress.
The figures obtained by the Press and Journal sparked anger among politicians over what they claim is council "mismanagement" and a "failure to invest" in infrastructure.
Highland Council paid out £721,441, while Aberdeenshire spent £519,117 – including £123,000 on claims involving potholes.
Moray Council totalled £102,548, including £15,548 on pothole claims, and Aberdeen City Council £200,000 on "employer liability claims", with £11,000 on pothole damages.
Shetland Islands Council paid out £20,000. Orkney made no settlements and Western Isles Council said they "do not hold this information" as all claims were handled by their insurers.
North east Labour MSP Lewis Macdonald said: "These figures show the price local people pay for under-funding of our local councils by the Scottish Government, since every compensation claim reflects real harm suffered by local residents.
"It is time local councils received their fair share of support from Holyrood."
Highland SNP councillor Ron MacWilliam claimed: "These figures are high and I suspect are becoming an exponentially increasing budget pressure.
"Highland Council is wasting a fortune due to mismanagement of budgets and their own failure to invest.
"The condition of many roads and pavements is deplorable and is the result of many years of low funding prioritisation by Highland Council.
"Claims against the council will result where accidents or damage occurs due to failure to maintain statutory standards and ultimately the council tax payer pays up more than once because the council has mismanaged its own income.
He added: "We have in recent years seen the most rapid road condition decline of any council. Highland Council hoped that people wouldn't notice scrimping on maintenance for years but people are noticing now."
Alexander Burnett, Scottish Conservative MSP for Aberdeenshire West, said:  "Given the scale of SNP cuts to council budgets in recent years, these compensation claim figures are not surprising.
"Local authorities are struggling to keep up with basic services like road maintenance and pothole repairs.
"The cuts have been a political choice by the SNP at a time when the block grant from Westminster has increased.
"In areas like Aberdeen and Aberdeenshire, councils need a more equal share of funding – they need a fair deal from the SNP."
A Highland Council spokeswoman said: "The council keeps the level of insurance cover under regular review.
"Realistically for a council this size there will always be a certain level of claim that the Council will meet.
"Whilst any claim is regrettable, a figure of £120,000 per annum is relatively low in comparison to other authorities."
She added: "The council has made significant savings in external premium through adopting a proactive approach and accepting and managing a greater level of risk itself.
"Costs incurred are well within the policy excess, so have no bearing on the external premium paid to insurers."
Aberdeenshire Council's head of roads Philip McKay, said: "Aberdeenshire Council consistently ranks within the top five of all 32 local authorities in the annual road maintenance condition survey.
"However, it is fact that potholes can appear at any time on any standard of road. Potholes do appear between inspections.
"The authority's independent insurance representatives deal with all pothole related insurance claims and each case is dealt with on an individual basis."
A Scottish Government spokesman said: "These compensation payments are entirely the responsibility of local authorities, and we continue to ensure councils receive a fair funding deal, despite further cuts to the Scottish Budget by the UK Government.
"Our total funding to councils this year amounts to £11.2 billion, a real terms increase of £310 million – and councils in the north will receive their fair share of that increase."
THE FIGURES
Aberdeenshire Council paid £123,587 in compensation in relation to pothole incidents – almost a quarter of all their payouts over the last six year.
In 2017/18 they made payments totalling £50,863. This compares to £8,571 in 2013/14, £32,816 the following year, another £10,471 in 2015/16, £20,864 in 2016/17 and £12,211 in the last financial year.
Overall compensation claims for the region was £519,117 for the past six years.
Other claims related to "trees/branches/roots", totalling more than £2,500.
Damage to underground cables and services led to payments of more than £23,000, while claims relating to "grass cutting" incidents amounted to more than £10,000.
Highland Council meanwhile paid more than £200,000 in relation to surface defects to carriageways and footways, with the top single pay out being £51,000.
There were three claims in relation to "crossroads collision" totalling £11,583, with one amounting to £9,817.
There were 10 claims made in relation to broken and chipped bones totalling £100,324, many in care and learning services which cover education and social work. The highest payout was £25,490.
"Strains and sprains", many again in the care and learning bracket, totalled £220,199 in 14 claims, with one payment of £41,101 being made.
There were four payments made in relation to "cuts" totalling £12,893, while there was one for "stress" amounting to £8,895.
Aberdeen City Council states they settled "liability claims" totalling around £210,000, with just over £11,000 going toward damages relating to potholes.
There were 359 claims made regarding potholes in the past five years, but just under 40 were settled.
Moray paid £102,548 in relation to compensation since 2013, with £15,548 for pothole incidents.
Shetland Islands Council made payments of just over £20,000, with the main payments in relation to claims for loose chippings and tar.
Orkney Islands Council said no compensation payments were made, while Western Islands Council stated it was a matter for their insurers.