His beloved grandmother painstakingly restored it in the 1950s.
And now, the Duke of Rothesay has continued the late Queen Mother's work in the far north by officially opening a bed and breakfast at the Castle of Mey.
The Duke had a guided tour of the newly refurbished Granary Lodge and met with staff and invited guests, many who helped bring the project to fruition.
The Duke's grandmother Queen Elizabeth, the Queen Mother, regularly stayed at the castle.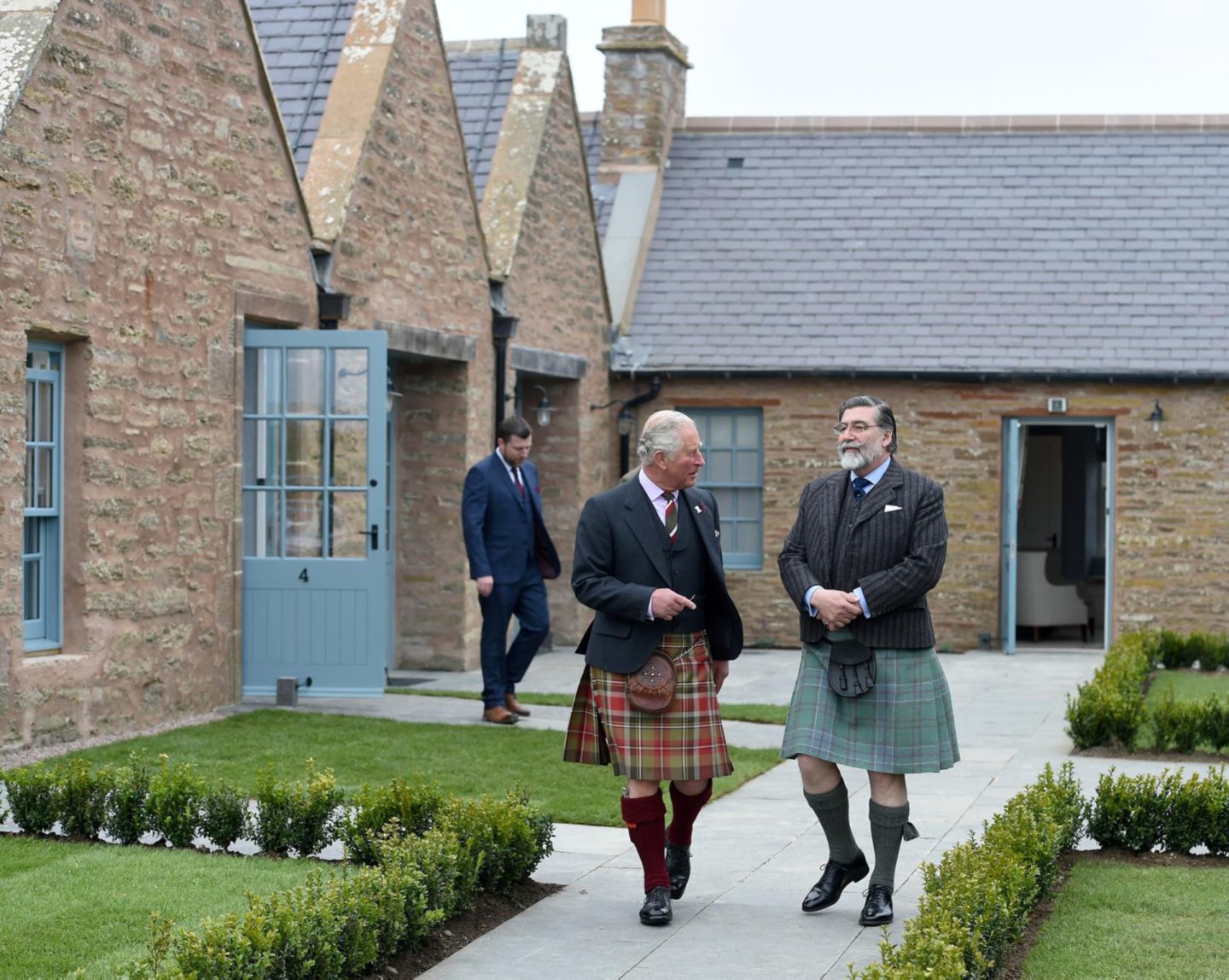 And now members of the public can follow her lead, with the 10-bedroom development, overlooking the Pentland Firth, is due to welcome its first guests in the coming weeks.
The project has been made possible through a joint venture between The Prince's Foundation and The Queen Elizabeth Castle of Mey Trust.
The local economy has been boosted by about 15 jobs as a result of the multi-million pound redevelopment of the building.
Shirley Farquhar, administrator of The Queen Elizabeth Castle of Mey Trust, said: "I think this is going to be a huge opportunity for us and it was a huge honour today that The Duke of Rothesay has taken the time to come up here.
"I think it just shows his commitment to moving forward and gaining other assets for the trust and carrying on his grandmother's legacy, and her love of the castle and trust."
During the tour, Charles took time to poignantly observe the gathered photographs along the corridor of the main building, stopping to gaze at one of his grandmother.
Evelyn Munro, deputy manager at The Granary Lodge, who spoke to the Duke during his visit, said: "He asked if I had been doing lots of training and took an interest in each member of staff. He seemed to be very interested in how we all come together. It really did make me feel quite special."
Jamie Stone MP, who shared a few jokes with the Duke of Rothesay, said: "To have the company of the future king in the far north, and showing such a great interest, is priceless."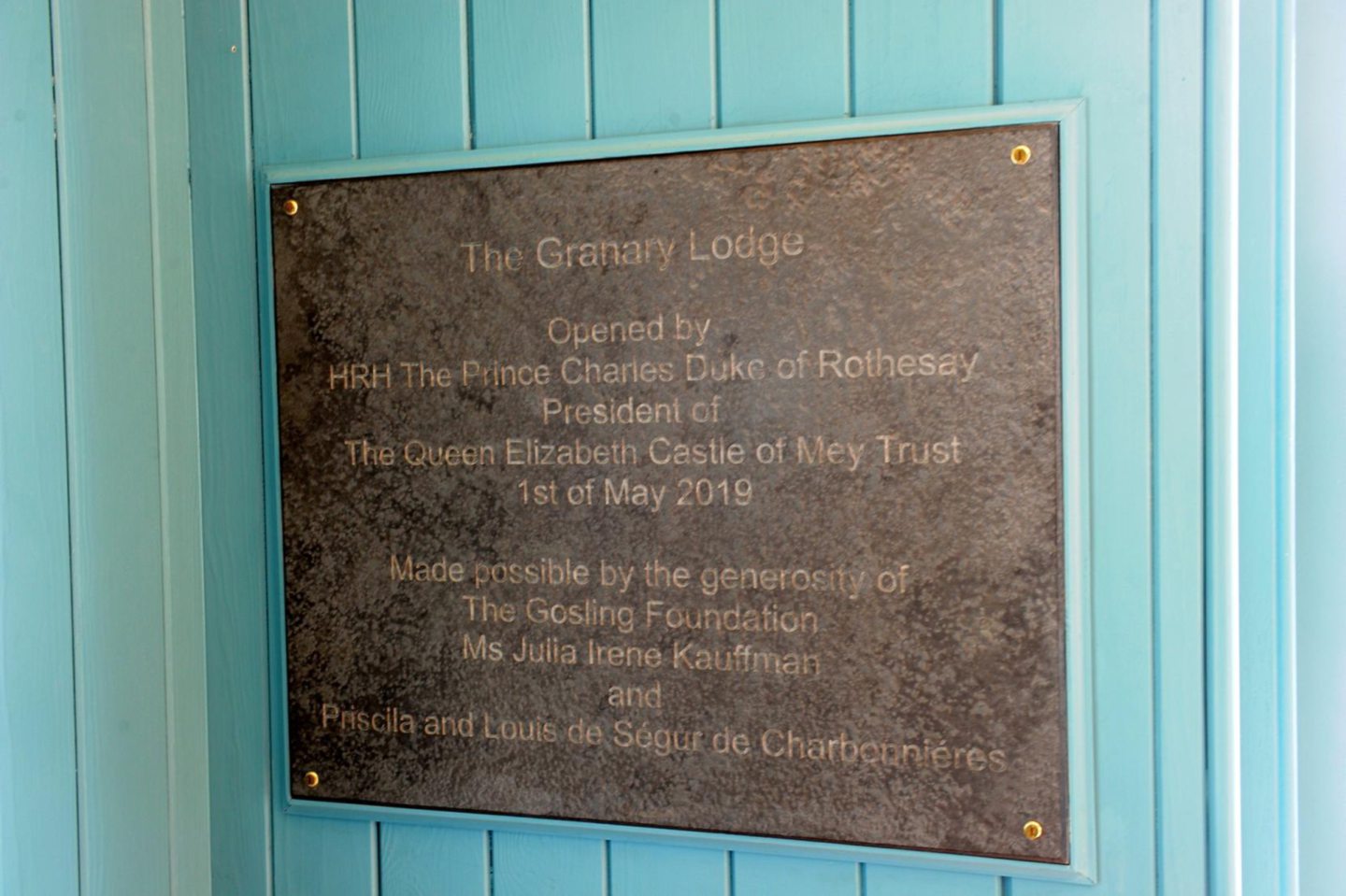 The new Granary Lodge is to open all year round, with the nearby castle and gardens only open from May to September.
Mark Moodie, who piped at the event, said: "He asked me if I had been had been waiting long and said they would have to get some whisky to warm me up.
"He is very down to earth, you wouldn't think anything of it. For what his title is, I felt really at ease with him."
Rooms at The Granary Lodge begin at £145 per night with plans earmarked to host weddings, should the B&B prove to be a success.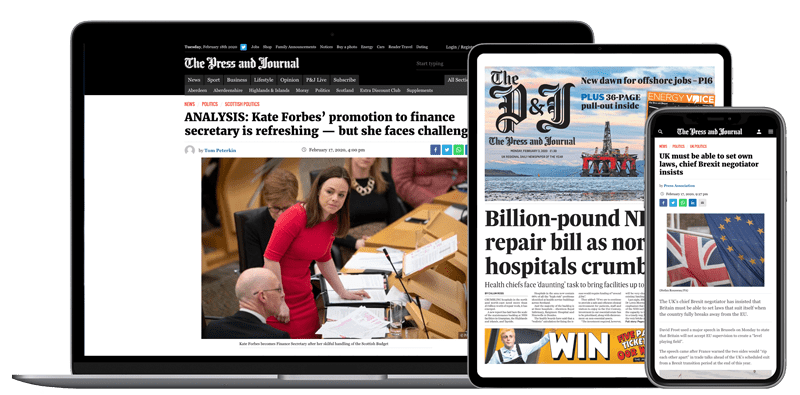 Help support quality local journalism … become a digital subscriber to The Press and Journal
For as little as £5.99 a month you can access all of our content, including Premium articles.
Subscribe