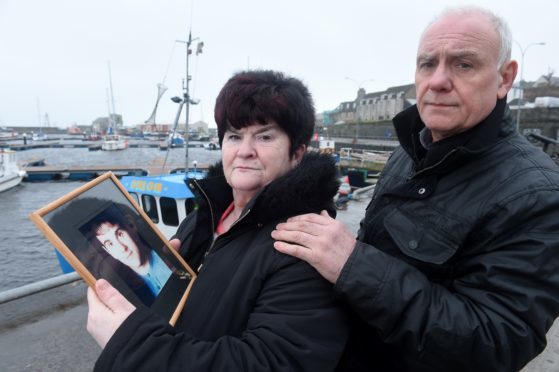 Detectives have not yet interviewed a potential key eye-witness in connection to the "unexplained" death of a 24-year-old man at a Highland harbour 22 years ago – sparking fury from his family.
Police were informed of "a man of interest" last July when a renewed "cold case" investigation into the death of Kevin Mcleod in Wick was being carried out.
Mr Mcleod's family is convinced the Caithness electrician was murdered in 1998 – and was delighted when a review of the case was instructed.
But they are now frustrated by what they claim to be "a lack of progress", given it is now six months since Detective Chief Inspector Mark Bell submitted his findings into the latest probe to the Crown Office and Procurator Fiscal Service (COPFS).
And the family has now discovered one "potentially vital" witness – named in correspondence with police chiefs and seen by the Press and Journal – had been highlighted to investigating officers last summer, but has not yet been interviewed.
It is claimed he saw Mr Mcleod "thrown into the harbour" by two other named individuals.
The revelation the "witness" has not yet been interviewed was confirmed by DCI Bell in correspondence to the family, saying: "With regard to your point regarding [named person], I can confirm that at this stage he has not been spoken to by police."
He stated he was awaiting "further instruction with regards to all outstanding lines of inquiry which includes" the potential witness.
Kevin's parents, Hugh and June, and uncle, Allan Mcleod, have urged the Crown Office to reveal the results of its latest review of the case which was instructed a year ago by the Lord Advocate.
DCI Bell submitted his findings from the latest investigation – including interviews with 15 witnesses – to COPFS in November. This included one – a separate witness – who claimed to have heard a "commotion and a splash" and seeing two men at the harbour at the time of the incident.
The family has described the wait for answers as "torture" and are seeking information on whether any arrests are imminent.
Kevin Mcleod's mum makes fresh plea on anniversary of his death
They are angry that police did not react to an instruction from the then procurator fiscal (PF) to treat the death as a murder inquiry, given the internal injuries suffered by Kevin, and the fact his clothing was subsequently destroyed.
Mr Mcleod said: "Both police and Crown updates tell the family nothing of significance and continue to leave us completely in the dark.
"The initial enquiry by police was over before it began on the very same day that the fiscal issued his murder inquiry instruction.
"The Crown are clearly dragging their heels of which we believe this review now is nothing other than a damage limitation exercise."
A Crown Office spokesman said: "The Lord Advocate instructed the Criminal Allegations Against the Police Division (CAAP-D) of COPFS to independently review the investigation carried out following the death of Kevin McLeod in February 1997, with a view to considering whether or not any further enquiries would be appropriate.
"Since then the Division has reviewed a significant amount of material and has undertaken a range of additional investigations.
"Further information has also been submitted by Police Scotland to COPFS that is under consideration and all of the work carried out to date will inform future steps.
"The family continue to be kept up to date at regular intervals by the Crown on the progress of the review."
A Police Scotland spokeswoman said: "We will not comment on personal correspondence we have sent."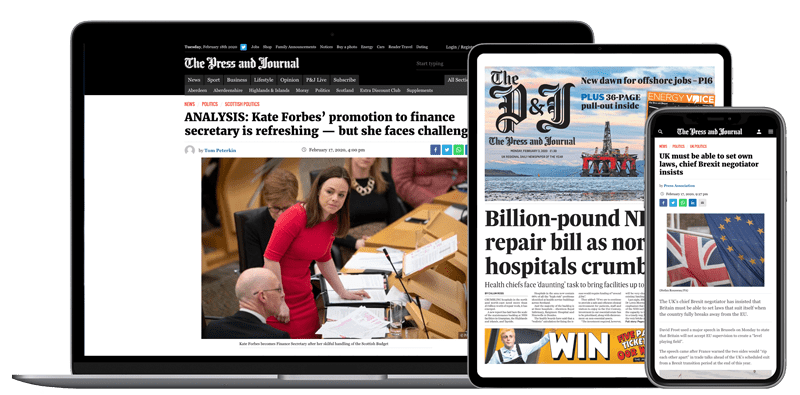 Help support quality local journalism … become a digital subscriber to The Press and Journal
For as little as £5.99 a month you can access all of our content, including Premium articles.
Subscribe