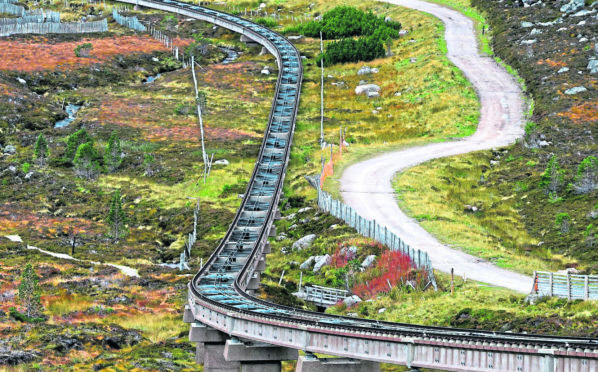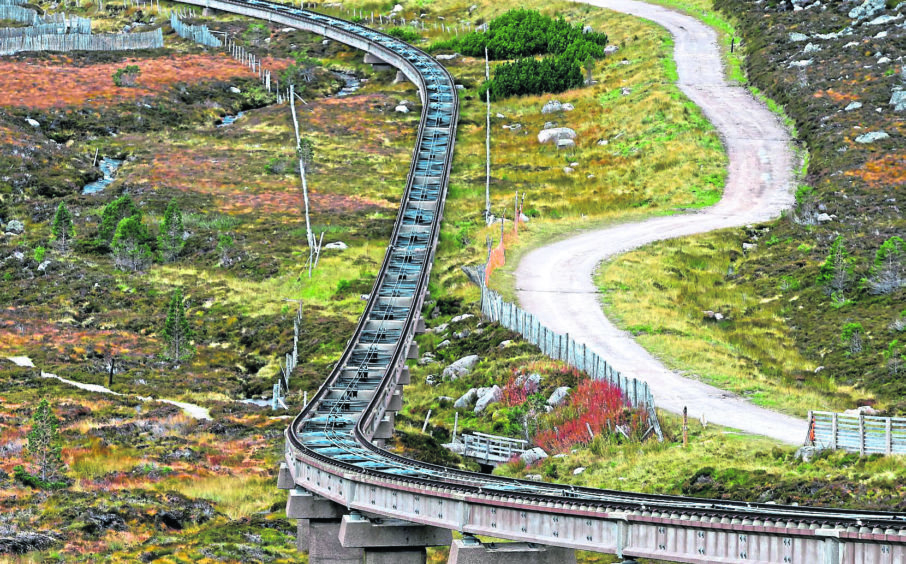 Businesses have been warned the beleaguered funicular mountain railway in the Cairngorms faces being out of service for yet another winter – and a repair bill could exceed £4.5 million.
A final specialist engineers' report into the future of the funicular – shut down last November amid health and safety fears – is still to be handed over to resort owners Highlands and Islands Enterprise (HIE).
But the Scottish Government agency has told business leaders that the funicular is 'repairable' – though admitted the work would be extensive.
It was also stressed that even when the full extent of repairs required is finally revealed, most likely next month, a tendering process for the work would then take three to four months.
Business leaders fear the £20m railway will remain shut over winter and even into next summer, with Mike Dearman of the Aviemore and Glenmore Community Trust (AGCT) saying: "It's incredibly disappointing to be months into the funicular closure and still have no outlook on the future.
"When the funicular is functional, the mountain business brings £10m into the local economy every year on average, and creates 180 full time jobs. It is very important to understand that this is the cost of inaction.
"It is essential that when answers finally arrive, the community is engaged in the decision making process over future options. We hope HIE has learned that developing plans in isolation and presenting them to the community as a done deal is not acceptable.
"On a more positive note AGCT is recruiting for two paid roles, supported through HIE grant funding, which shows HIE's commitment to exploring community ownership. We believe it is becoming increasingly clear that this is the only viable route forward for Cairngorm."
A Highlands and Islands Enterprise (HIE) spokesman said: "Cairngorm is a tremendous asset for Badenoch and Strathspey, and a key tourism attraction for Scotland.
"HIE is committed to working with the operating company and the local community to overcome the present difficulties affecting the business and plan for a sustainable future.
"The funicular is one aspect in a very complex picture.  Specialist engineers have been examining the structure in detail and will be recommending options to address the problems.
"We are also working with the operating company on short-term options for a successful summer season this year."
Strathspey councillor Bill Lobban said: "We eagerly await publication of the report which will provide an indication for the way forward for Cairngorm Mountain."
HIE provided an update on the funicular situation at a business breakfast, where it was stated that pier foundations require re-enforced, piers need strengthened and realigned, beams need strengthening, and all bearings need replaced on the piers.
HIE also stated that an invitation to tender would require to be advertised in the OJEU (official journal of the European Union) and the threshold for that is for works greater than £4.5 million. The tender process was stated to be three to four months.
One businessman, who did not wish to be named, said: "The only reasonable conclusion is that the funicular is very unlikely to run in winter 2019/20 or for that matter summer 2020."