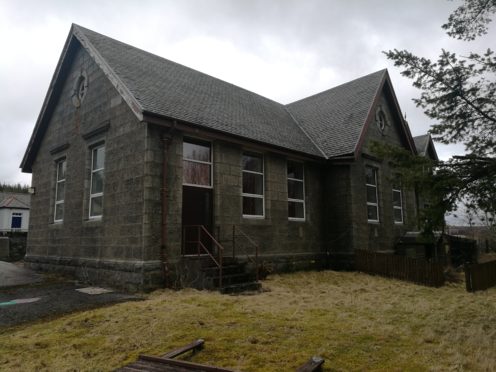 A derelict primary school in the Highlands is to be given a new lease of life after plans to create a high-quality backpackers hostel were given the stamp of approval.
The former Dalwhinnie Primary School is to be transformed into "friendly and comfortable" lodgings offering a range of amenities to tourists and travellers in the region.
Mountaineering enthusiast Dr Lee Cleghorn, 40, from Alloa lodged plans for the bustling business venture with a desire to create "one of the top rated hostels in Scotland".
He says is "over the moon" with the council's decision to approve his plans.
He said: "I'm really pleased. Every time my phone has beeped over the last few days I was looking at it hoping it would be the email I was looking for.
"There have been a few obstacles, right up to the very end, but I'm over the moon to get the decision I was looking for. I'm really, really happy as it means I can start to move forward with my plans."
The 19th century structure will house one large dorm room alongside two smaller rooms and two double or twin rooms as well as two common areas and a well equipped kitchen.
Doors to the hostel are expected to open no later than July.
He added: "I am hoping to get it open for the second half of the summer. The original plan back in November when the offer was accepted was to have it open by round about now.
"There have been some issues on the Council's end to do with the land register and title so I'd held off submitting planning permission for a bit. I think these have almost been dealt with so the sale should go through shortly. So I'm still hoping to be open for the end of June start of July."
The open ground surrounding the building will also be transformed into a small glamping site, featuring several Mongolian style yurts.
Dr Cleghorn said: "I want to offer just a friendly, comfortable, well priced place to stay. Somewhere that people who are travelling alone or hiking alone can come in at night and make friends and chat, and equally those travelling in groups can relax and make new friends if they wish."
Dalwhinnie community council chairman Bill Carr said the community will be fully behind helping the new owners make it a renowned success.
He said: "That's good news for the village and I think it will be good to see the school being put to a practical use. It's well set as a potential bunkhouse and camping ground and I'm sure the community and the village will be happy to give the new owners whatever help they can in making it a success."