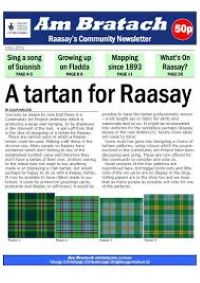 The last edition of a community newspaper that has served Sutherland for more than 27 years will be published this month.
North West Sutherland Council for Community Action, publishers of the monthly news magazine Am Bratach, previously decided to wind up the publication after the May edition.
A spokesman said: "The editor Anne Macdonald is taking up another job this month, and, after considering the medium and long-term prospects of the paper, the board have made the difficult decision to close following the May edition."
The magazine, which was sold mainly in shops in the five coastal parishes of North West Sutherland, but also in Lairg, Rogart, Golspie and parts of Caithness, as well as by postal subscription, was supported by regular and occasional columnists, covering such subjects as Gaelic, crofting, history, books, travel, folklore and the natural environment.
"Our loyal band of contributors provided first class coverage on a wide variety of topics, from crosswords to travelogues," said the spokesman.
In his final View From The Croft Gate column, long-term contributor John MacDonald spoke about the early days writing for the journal: "There were not that many computers on the go then, so the incentive to create an article every month was a big leap into the unknown, but it was what I needed.
"With this new confidence, I soon set about writing a book on our parish. It was thanks to Dave Hutchinson, then of Shinness, that we managed to get the project finished and the book has been a great help to people wanting to know about our parish.
"It is a project on which I can look back with a degree of satisfaction, especially the second print-out.
"It probably would not have happened were it not for the incentive to try my hand at the keyboard and write a magazine article."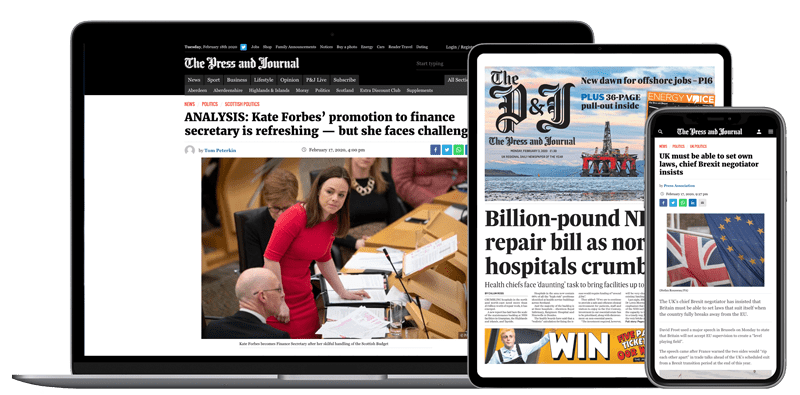 Help support quality local journalism … become a digital subscriber to The Press and Journal
For as little as £5.99 a month you can access all of our content, including Premium articles.
Subscribe