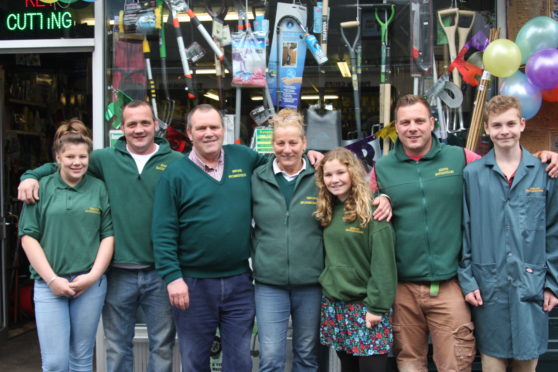 A Highland businessman says he is being forced to shut up shop as plans for double yellow lines threaten his trade.
Kevin Milkins, 62, opened Birons Ironmongers on Bridge Street in Wick in 2010 and despite "taking a few hits along the way" – it has gone onto become a busy business in the centre of town – with more than 70 customers a day.
However, with Highland Council planning to install double yellow lines outside his shop from May 14, Mr Milkins has taken the decision to shut up shop and move premises to save his business from liquidation.
Mr Milkins explained: "I know double yellow lines on the street will have an effect on our business.
"People are saying why don't you give them a chance.
"But when the cones were down the street, as the turbines were coming through, you could have shot a gun up the street and you wouldn't have hit anything – that's how bad if was.
"I know we will revert to that, and if we lost £1,000 in a year it would be £1,000 too much."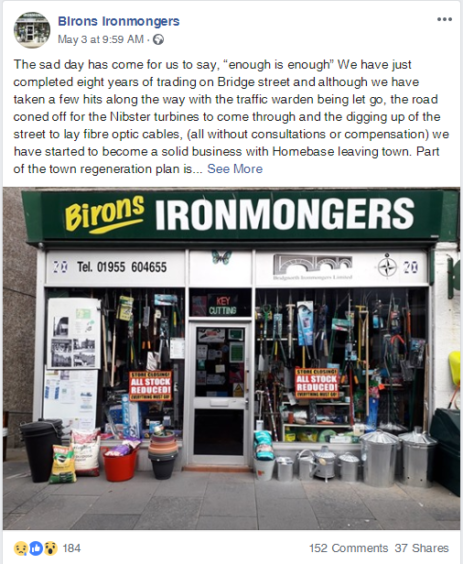 In an effort to establish the long term impact, Mr Milkins, who set up the shop after becoming unemployed, conducted a survey to see how customers accessed the store – a third of customers parked on the street outside the store.
As they continue to consider new premises as far afield as Shropshire, England, Mr Milkins says he refuses to sit idle.
He said: "I'm not going to wait until they put double yellow lines down, see my trade dwindle away, then I can't pay my bills then I go bust.
"I have to be proactive."
Local councillor Nicola Sinclair said the shop's closure would be a "sad loss for the town".
She added: "It's really disappointing to hear that Birons has decided to close. It's a very popular and useful shop, and it has brightened up Bridge Street greatly. I hope that Mr Milkins will reconsider his decision and at least stay open long enough to see whether the introduction of double yellow lines does indeed impact on his business.
"The introduction of double yellow lines was subject to consultation and there were no outstanding objections when the scheme moved forward, nor did I receive any representation whatsoever from Mr Milkins. Since my election the vast majority of emails I've received regarding Bridge Street has been concerned members of the public asking the Council to end the selfish and dangerous habit of parking right outside the shops. . I believe this decision is the correct one and hope that Birons will give it time before deciding to close shop. It would be a sad loss for the town."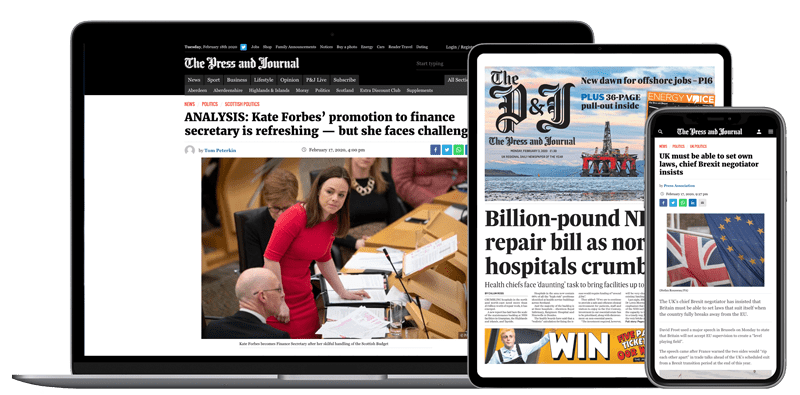 Help support quality local journalism … become a digital subscriber to The Press and Journal
For as little as £5.99 a month you can access all of our content, including Premium articles.
Subscribe